-
Graduate Development Programmes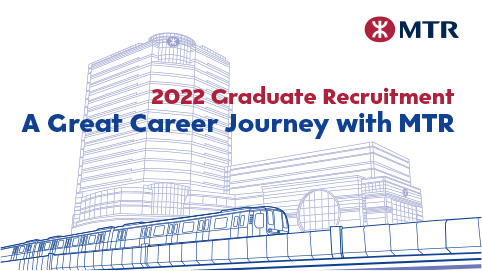 Recruitment Process

Assessment methodology and recruitment timeline may vary for different programmes.
Virtual Recruitment Talk
Date: 4 November 2021
Time: 8pm íV 9:15pm (HK Time)
Format: MS Teams Meeting
Language: Cantonese (with English presentation content)
Content:
Business Overview
Introduction of Graduate Development Programmes
Sharing by Programme Participants
Application and Selection Process
Tips Sharing
Q&A
If interested, please register via HERE by 28 October 2021, 23:59 (HKT)
Application
Please CLICK HERE to apply.
Application closes on 14 November 2021 (23:59 Hong Kong Time).
You may choose more than one graduate development programmes. Please note that you will be required to indicate your order of preference(s) in your application. You are therefore recommended to take some time to familiarise yourself with the nature and requirements of each programme and decide on your order of preference(s) before making your application.