-
Graduate Development Programmes
Sharing by Our Graduates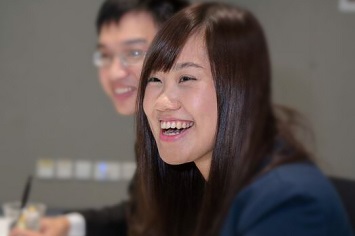 Kiki Hung
2018 Graduate Trainee

As a new member of the MTR Family, I have gained numerous once-in-a-lifetime exposures: assisting in the preparation for High Speed Rail Ticket Pre-selling Campaign, handling an intensive gatekeeper review for Sydney Metro, collaborating with NGOs for an elderly volunteering project, and many more! MTR definitely provides me with real responsibilities that foster me to grow as a confident leader. I am determined to seize every opportunity and steer positive, enduring impact on the Corporation.


Alex Yiu
2018 Graduate Engineer

From helping out at the West Kowloon Terminus to bidding for projects in Sydney, MTR has provided me with many opportunities to develop as a Graduate Engineer in such a short period of time. Through extensive collaboration in a multidisciplinary environment, it is truly a rewarding experience to be able to grow together with the MTR family and provide the best quality services worldwide.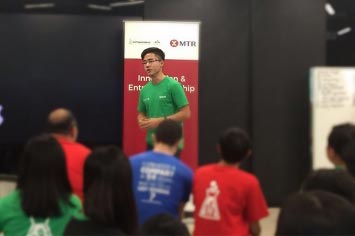 Sam Lee
2017 Graduate Trainee

Writing from Beijing, where the heart of China resides and where I could not have contemplated to work in a year ago, the Graduate Trainee programme provides an all-rounded development platform replete with various opportunities to help young talents come into bloom. I am fortunate enough to be entrusted to lead a station media transformation project in Beijing MTR, and it shows just how MTR has an unparalleled certitude on each and all of us.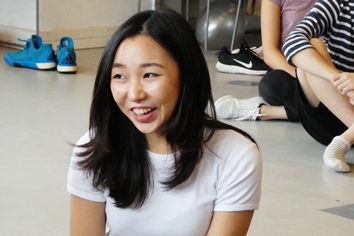 Lavinia Fung
2017 Property Associate

Since joining the Corporation one year ago, each day has been full of exciting and rewarding learnings and challenges. Aside from the opportunity to understand our Property business from unrivalled vantage points, as a young talent, I have also been afforded the privilege to participate in various innovation initiatives, working alongside peers, senior managers, as well as start-ups. Together these experiences are a real testament to the Corporation's willingness to embrace change and shape its future.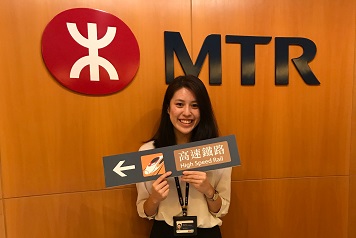 Stephanie Wong
2017 Corporate Affairs Associate

My first year in the Corporate Relations Department was more rewarding than I had ever expected. To plan for the communications and stakeholder engagement for the High Speed Rail, the city's largest and most complicated railway project in this decade, is definitely filled with challenges but the exposure and experiences I gained in this period has groomed me into a better PR practitioner and person in unparalleled ways.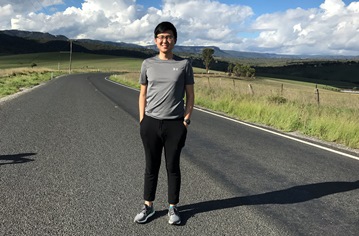 Matthew Cheung
2016 Graduate Trainee

Since joining the Graduate Trainee Programme, I have been assigned to various departments such as Operations where I participated in the preparation work and launch of South Island Line; and project bidding in Sydney. Every rotation is a valuable learning experience that helps pave the way to a successful and fulfilling career. I am proud to be with MTR and looking forward to growing with this family in the many more years to come!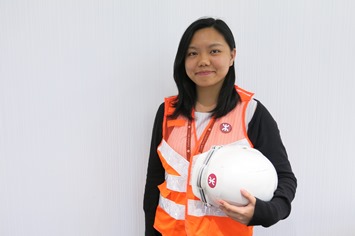 Olivia Yu
Support Engineer
2016 Graduate Engineer

There are many opportunities for us, as Graduate Engineer in MTR, to explore our own potential from various job attachments and overseas training. As I used to be an athlete of Hong Kong Lawn Bowls Team, I could switch to a new identity by applying sportsmanship to my work in MTR. Although this programme is challenging, it is indispensable for me to grow to be a professional and all-round engineer.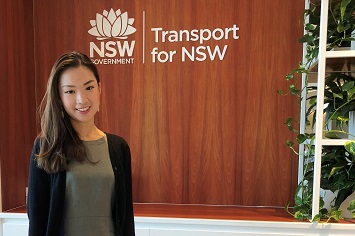 Maggie Leung
Assistant Manager-Australian Projects
2015 Graduate Trainee

At MTR, you are never too young to lead change! Having the opportunity to steer Australia's largest public transport infrastructure project has laid an excellent foundation to my journey with MTR. The experience has been diverse and challenging but most of all, fascinating! From being involved in bid management to leadership discussions and client communications, these have provided me insights into how strategic decisions are made, and developed the key skills required to advance my career.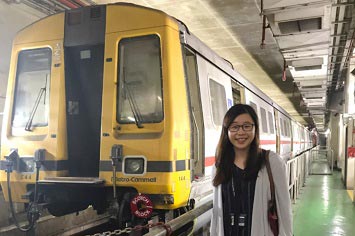 Jennifer Ko
HR Officer-Talent Management
2015 Human Resources Associate

Continuous learning is what signifies my experience at MTR. Through job rotations within the Human Resources spectrum, I have been able to learn something new about the business every day - through the lens of its people. It is fulfilling to be able to influence aspects of the organisation and to play a part in the development of our staff. I look forward to embracing more learning opportunities which would lay the foundation for my professional career at MTR.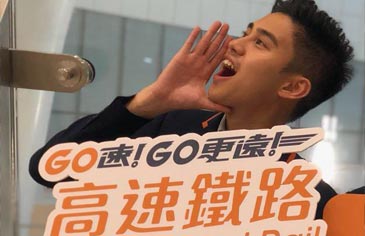 Jarvis Lam
Shift Station Master
2015 Railway Officer Trainee

These three years in MTR are absolutely amazing. From station operation to the Operations Control Centre, I have been given ample opportunities to explore within Operating Department. With the opening of the High Speed Rail, it is my honour to be appointed as the promotion ambassador as well as the Shift Station Master of the mega West Kowloon High Speed Rail Station.



Anthony So
Acting Development Manager
2013 Property Associate

I am greatly impressed by the wide scope of exposure that our Property Division can offer. From planning studies to project implementation, from sale of flats to property management, from design of mall to leasing of shops, these opportunities really mark the fruitful journey of the rotation programme and benefit my development at MTR.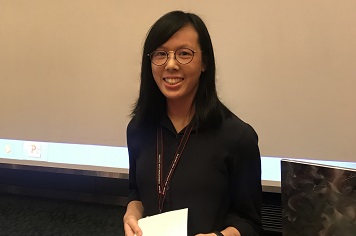 Ann Leung
Contracts Engineer II
2013 Graduate Quantity Surveyor

The graduate programme not only helped my professional development, but also enabled me to embrace the wide range of avocational opportunities that the Corporation offers. Exposures of voluntary work, trainings, sports and recreational activities strengthened my connection with the Corporation and the society, and stimulated my continuous improvement.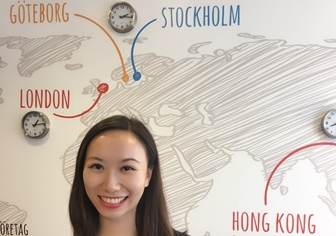 Margaret Fung
Business Development Manager
2009 Graduate Trainee

A career at MTR is never short of surprises if you aspire yourself to take up the challenge. With the company expanding its business both locally and globally, there are abundant opportunities for those who wish to grow together with the MTR family. From station retail in Hong Kong to business development in Stockholm, I have been immersed in different working cultures and I'm privileged to learn from everyone I met along the journey. I look forward to more exciting experiences at MTR all over the world!



Bosco Leung
Senior Corporate Strategy Manager
2008 Graduate Trainee

As Graduate Trainee, I was trusted to lead the development of MTR Mobile apps; and as Executive Associate, I was seconded to the UK to drive business improvement. My current role is equally exciting as we look into different ways to drive innovation in MTR – we have hosted the first cross-divisional Innovation Bootcamp and piloted MTR's first large scale startup collaboration program "#propUP". I look forward to more adventures to come with this great company!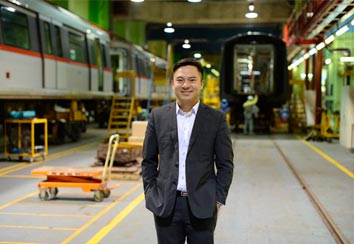 Lu Wong
General Manager-Rolling Stock Fleet
1997 Graduate Engineer

I thought it was simply an engineering career. It turns out to be a continuous growth of myself with MTR. I gained my railway engineering profession. I was given the opportunities to participate, to lead and to contribute to the society. It is always my pride to be part of MTR moving millions of Hong Kong people every day.