-
Why joining MTR?

Our growth strategy is making good progress, with significant expansion of our network in Hong Kong and our portfolio of rail-related operations in the Mainland of China and overseas.
Our new rail lines together with major enhancements to our existing network are collectively creating "Rail Gen 2.0", a new era for rail travel in Hong Kong which will benefit our community with enhanced connectivity and help drive economic and social development.
Career Development
By joining us, you will become part of our passionate teams. We take pride in our contributions to make Hong Kong a better place to live and work. We have a wide range of business activities including railway operations, new line projects, property as well as Mainland and International businesses which offer unique opportunities to broaden your horizons and pursue your career goals.
We encourage our staff to leap out of their comfort zone to unleash their full potentials. With our investment in training resources and Learning Organisation culture, we encourage continuous improvement and innovative ideas. A fast-track career path is also open to high-fliers through our Talent Pipeline.
Rewards & Recognition
We provide market competitive pay and reward good performance through performance-based pay review and attractive benefits, which include free travel on MTR, medical coverage and retirement scheme. We recognise outstanding and exemplary work behaviours and demonstration of our core values through staff motivational schemes.
Mutual Respect & Participative Culture
We respect our staffˇ¦s views and ideas. To hear from our staff, we conduct over 8,000 two-way communication sessions each year and Staff Attitude Surveys periodically. We consult staff through the Staff Consultation Mechanism to maintain communication through multiple channels.
Healthy Living & Work-life Balance
Apart from providing a superb range of leisure facilities at our well-equipped Metro Recreation Club clubhouses where staffˇ¦s families and friends are also welcome, we organise events like Christmas Carnival to encourage family cohesion of our staff and promote work-life balance.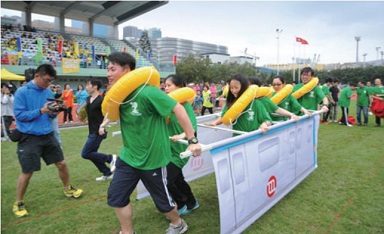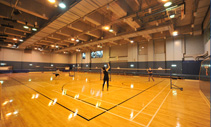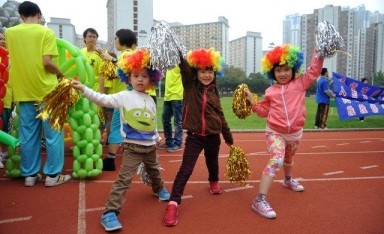 We care about the well-being of our staff. Through the Healthy Living Programme, seminars and activities are arranged to promulgate healthy living tips for all-round wellness of our staff.