-
London ELIZABETH LINE

On 30 July 2014, MTR Corporation (Crossrail) Limited, a 100% owned subsidiary of MTR Corporation, was awarded the concession to operate the new Crossrail train service across London.

MTR Crossrail started operating the new Crossrail concession between Liverpool Street and Shenfield from 31 May 2015 under the interim brand name of "TfL Rail", which will be replaced by the brand name ˇ§Elizabeth Lineˇ¨, targeted to be in December 2018 when service opens through central London. Full Elizabeth Line service is scheduled to commence by December 2019 on a 118km route with 40 stations through London, providing inter-urban and metro passenger services connecting the City, Canary Wharf, the West End and Heathrow to commuter areas east and west of London.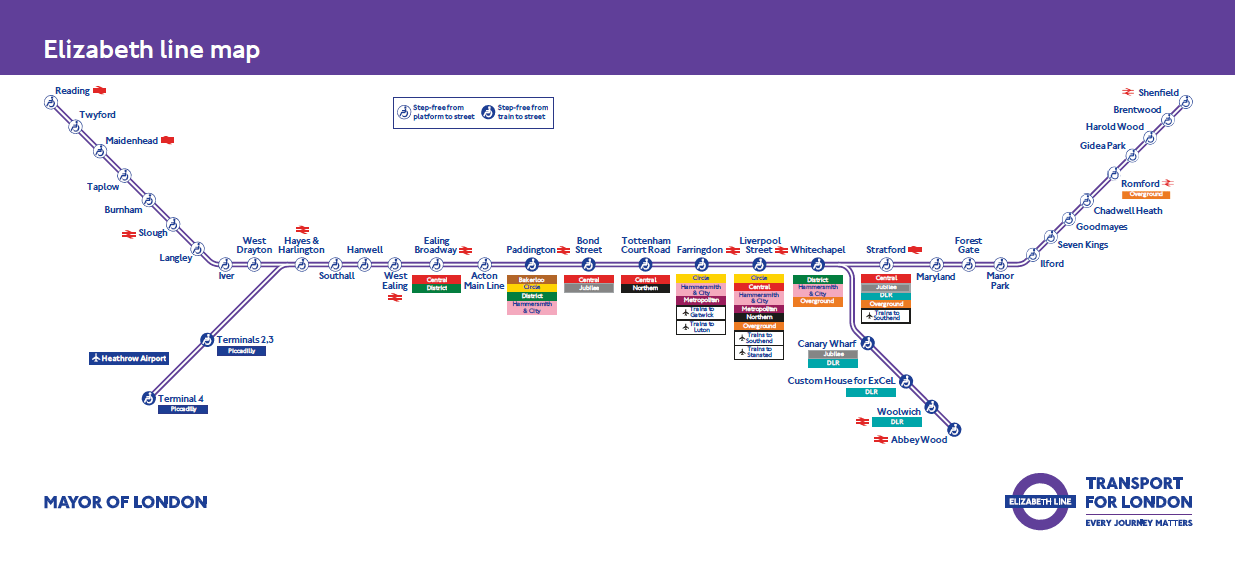 For more information about London Elizabeth Line and MTR Corporation (Crossrail) Limited, please visit http://mtrcrossrail.co.uk.