-
Network Improvements
Retrofitting External Lifts at Railway Stations
Prince Edward Station
Photomontage of the new external lift.
Click here to enlarge.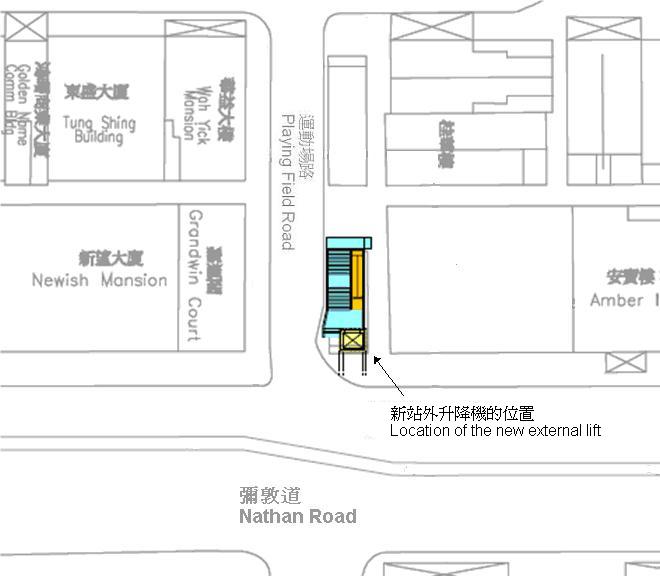 Location of the external lift.
Click here to enlarge.
Project Description
A new external lift near Entrance/Exit E of Prince Edward Station to connect Nathan Road with the station concourse is being constructed. The new facility will offer passengers in need to access the station with great convenience.
Apart from retrofitting an external lift, the construction work also involves reconstruction of the external wall of Entrance/Exit E to transparent glass and a new adit with an approximate length of 4m connecting the lift with the station concourse.
The construction work commenced in November 2011 and the new external lift was completed and opened for public on 22 May 2015.