-
Network Improvements
Station Improvement Projects
Sheung Shui Station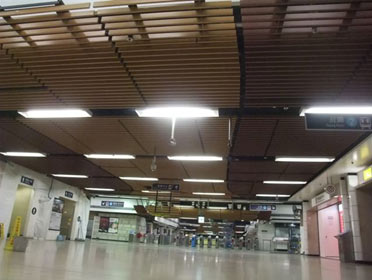 New ceiling and flooring at Southern Concourse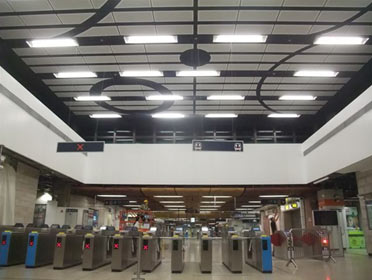 New finishes at Southern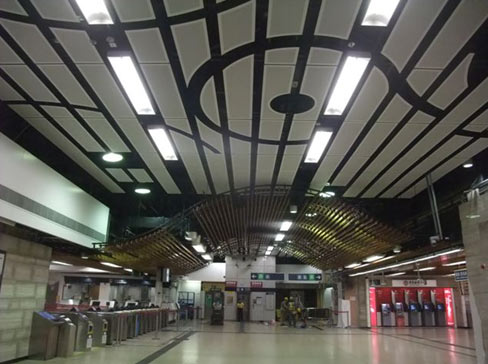 New finishes at Mid Concourse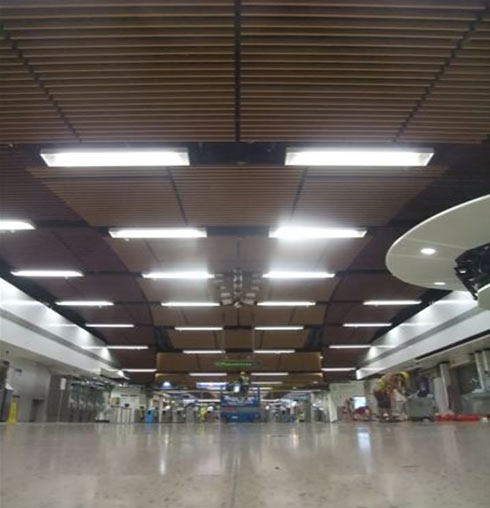 New finishes at Northern Concourse
Project Description
The station improvement works in Sheung Shui station include:
Enhancement of public toilets and Customer Service Centre
Additional of 2 retail kiosks from 11 kiosks to 13 kiosks. Total retail kiosk site areas will be enlarged from 625 sq. m. to 692 sq. m.
Rearrangement of signage and advertising panels
Enhancement of floor, wall & ceiling finishes
The Sheung Shui station improvement works commenced in October 2011 and was substantially completed in 2013.