-
Network Improvements
Noise Mitigation projects
Provision of Acoustic Louvre at Yuen Long Station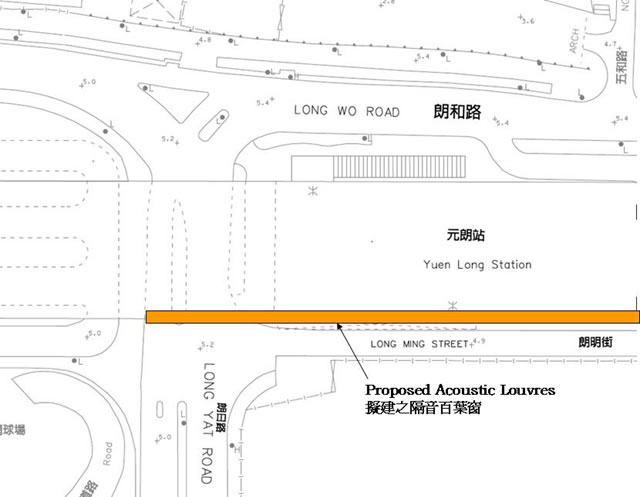 Location of the proposed acoustic louvers at Yuen Long Station.
Click here to enlarge.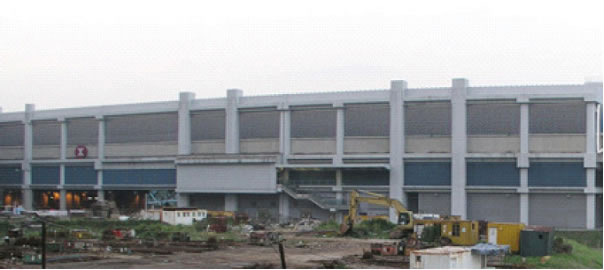 Photomontage of the new acoustic louvers.
Click here to enlarge.
Project Description
A120m long and approx.5.5m high acoustic louvre will be constructed at Yuen Long Station(YUL) near Long Ming Street.
Installation of acoustic louvre will be carried out during non-traffic hours. The work has commenced in November 2014.