Community
"I'm not really a morning person," says Gordon Kwok. Despite that, he's been up since before dawn and the end of his day is still two hours off.
Every Tuesday morning at 8am, he attends a regular weekly meeting at MTR headquarters in Kowloon Bay, which means he has to travel all the way from his home in Western District for this early start.
Gordon is a construction engineer at the Projects Division of MTR. But his experience with MTR actually started much earlier when he was a 12-year-old schoolboy. Back then, he had suggested an idea for improving safety by closing the gap between trains and platforms. Although his idea was too technically challenging to be implemented at that time, he was invited to spend a day at MTR and even got to sit in the driver's cab. An MTR newsletter article at the time referred to him as "Little Kwok" and praised his initiative and effort.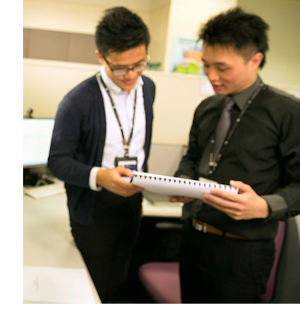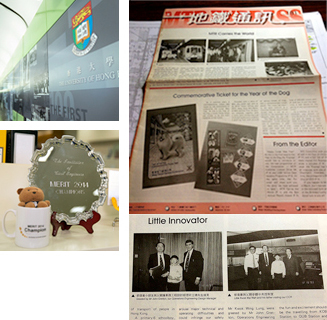 Even as a boy, Gordon had big ambitions. "I dreamed of many things. I wanted to be an accountant, an astronaut, a doctor. Eventually, I decided to become an engineer because I wanted to build things that I could see and touch and that would help people."
Fourteen years later, he joined MTR as a graduate engineer working on construction of the West Island line project. "I'm a people person. MTR runs trains as its core business but coming to work for me is not only about the trains. I like that we are engaging the public and doing our best to understand their needs.
"I know from personal experience that MTR takes engagement seriously. We want to engage stakeholders at an early stage and in an open manner — this is the most important thing I have learned in my years with the Projects Division."
Now the clock finally reads 7pm. Gordon has answered all his emails, visited project sites, and prepared an important presentation for his boss. He's ready to set out on the journey home.
But what used to be a one-and-a-half hour commute is now much shorter as the Island Line Extension to Western District has just gone into service. "I've lived in the Western District for 20 years and back then I couldn't imagine I would be working on this line one day. That's what I love about this job — I can build something that benefits the community and use it myself."