Introduction
With an average of 5.46 million passengers using our network in Hong Kong each working day, we recognise that our train services have a profound impact on the daily lives of many people in our city. Bearing this responsibility in mind, members of our staff come to work committed to providing reliable and comfortable journeys for our customers; we strive to excel at what we do, all day, every day of the year.
During 2014, average weekday patronage on our rail and bus passenger services in Hong Kong increased by nearly 4 per cent. Underlying this headline figure, several long-term trends are putting increasing demands on our network as summarised in the following charts.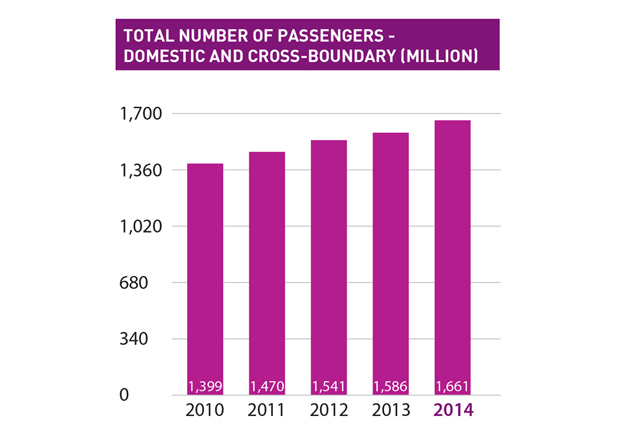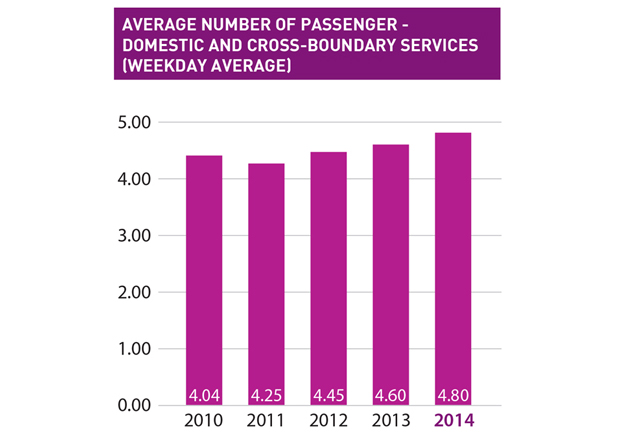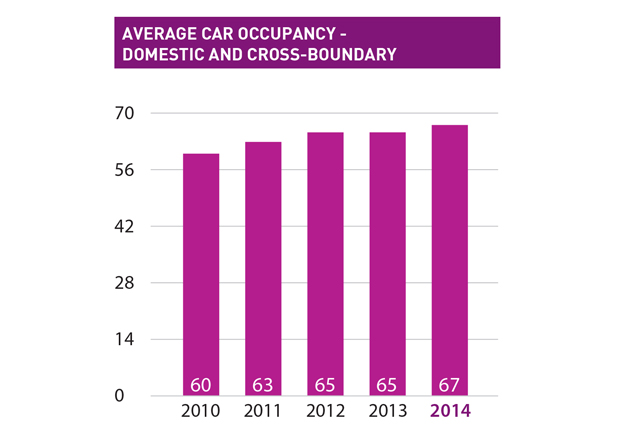 In this section, you can read how we are responding to challenges associated with these trends in order to sustain and improve upon train service performance. You can also read about customer services in our managed properties.
About 90 per cent of Hong Kong's population uses public transport every working day. With a 48.1 per cent market share for franchised public transport boardings in 2014, we play a critical role in keeping our city's residents on the move across Hong Kong.