Staff
It's just past lunchtime, and water is gushing 20 metres into the air out of a burst pipe next to the East Rail Line. Drenching the overhead cables, it cuts the electricity powering trains along the railway.
Anna Sui, a senior executive secretary in the Commercial & Marketing Division, gets an urgent request. "Please come to University Station immediately." As a member of MTR's Pink Rangers team, she quickly joins her fellow volunteers.
The Pink Rangers, part of MTR's Customer Service Support Team, are made up of office staff from various divisions and departments who help in crowd control, provide information to passengers and give other support during service incidents. Even when stations are filled with commuters, they can be easily recognised by the bright pink vests they wear.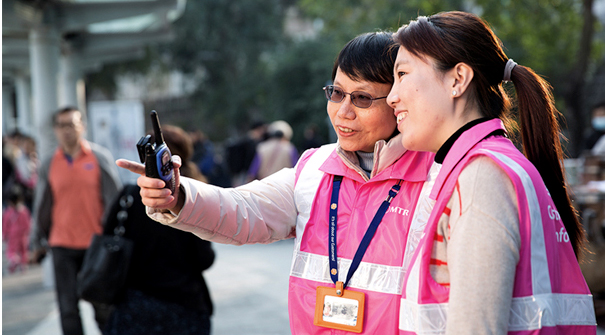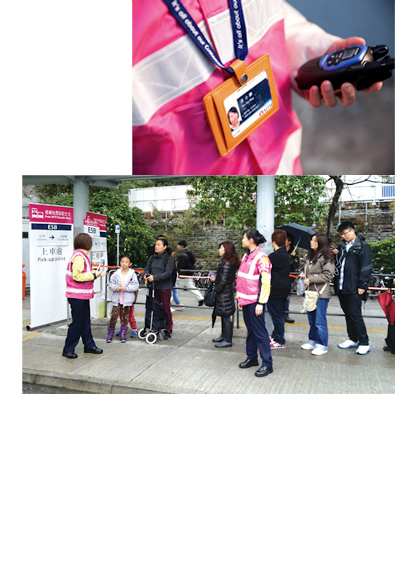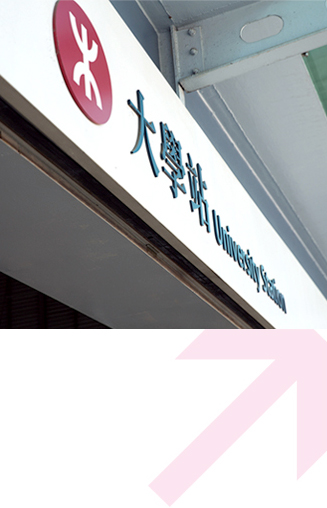 Chaos greets Anna and her colleagues when they arrive at University station. Because of the power outage, hundreds of passengers have been left stranded and many of them are not happy. "One local lady had been waiting for an hour to get onto a shuttle bus and started shouting at me. But I stayed calm because I could understand why she felt that way."
Not all passengers are so irate, however. Many thank her for the advice she dispenses to them. "They were very appreciative."
So why does she put herself on the front line? Anna says she decided to volunteer with the Pink Rangers even though it's not always easy. "I wanted to help our customers find their way around and to support my colleagues. I think it's just part of who we are in MTR — we're a team regardless of what job we do."
Anna has been with the Company for 30 years, a long time to be with one employer but not so unusual at MTR. Many of her colleagues have spent their entire working lives here. When Anna first came on board with MTR as a secretary, she "liked that the Company was growing so quickly, with many new lines." She applied herself and eventually worked her way up to her current position reporting to one of the Company's Directors.
Back at the office, Anna switches gears and returns to her main duties. Although the incident at University Station has interrupted her day, her boss appreciates the extra effort she put in.
A call then comes in from an elderly man who complains he cannot read the small type on MTR brochures. While this again is not part of her normal duties, she speaks at length with him and promises to follow up. For Anna and others like her at MTR, it's all part of the job.