Value Chain
"Have some of this herbal tea. It tastes a little bitter but it's very good for clearing the heat from your body."
Bitter is a concept that anyone can understand. But clearing heat? According to Ricky Szeto, General Manager and Executive Director of herbal products chain Hung Fook Tong, excessive "heat" or yang is the result of too many pathogens in the body. The secret to good health, he says, is to keep everything in balance.
At one time, the herbal tea that Ricky is sipping could only be had at home, prepared by a loving mother, or in old-style Chinese teahouses. Today, it is widely available across the MTR network in the bright, modern and airy retail shops of Hung Fook Tong, especially in the stations serving residential and commercial areas of Hong Kong.
"People don't have the time to prepare herbal teas anymore," he says, "but they are such an important part of our southern Chinese culture. That's why we wanted to bring back this traditional product to our customers, by allowing them to consume it in a modern and healthy way."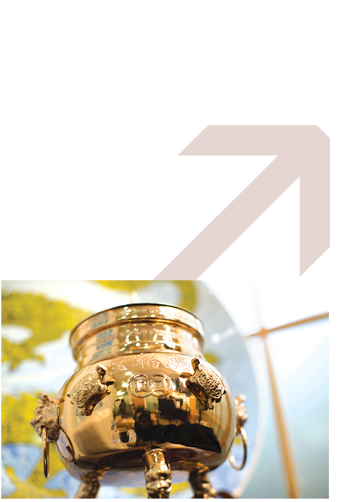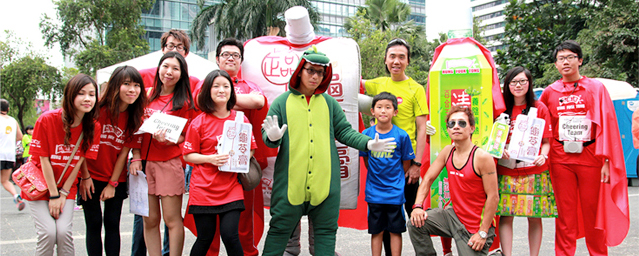 Leaving a career in banking to join a new business in the year 2000, Ricky saw the opportunity to give traditional herbal teas, Chinese soups and tortoise jellies a more appealing, contemporary image. He realised that gaining access to the MTR station retail network with its huge passenger flows would provide a unique opportunity to reach the mass market and offer greater convenience to his customers.
"My first meeting with MTR was in 2002. Back then, there were no food and beverage outlets in MTR stations but the representatives I met with took such a sincere interest in my products. I really needed to convince them that we could guarantee the hygiene and avoid cooking odours. They were willing to listen and work with me to find solutions."
Ricky's first station retail shop opened in Tseung Kwan O, just as that line opened for service. Since then, Hung Fook Tong has grown to become the largest herbal drink retailer in Hong Kong in terms of sales network. Today, it has shops in more than 105 locations in Hong Kong, nearly half of which are located inside MTR stations. The company has also recently built a new state-of-the-art production plant in Tai Po to show its commitment to the local market. Outside of Hong Kong, Hung Fook Tong has a growing presence in the Mainland of China with over 20 retail shops and a new plant in Suzhou.
Just as his herbal tea brings the body into balance, Ricky believes that a business should balance profits with social good. "We are a company that's not only concerned about with making money, although of course that is important, we are a company that benefits people by applying traditional herbal wisdom to make healthy products."
For Ricky, that's the secret ingredient not only to a successful business but also to a healthier, and happier, life.