BUILDING OUR FUTURE
In order to connect and grow communities in Hong Kong, we must keep exploring opportunities to expand our network and provide an efficient mass transportation system to more customers, while at the same time minimising the overall impact on the environment. For this reason, we will continue to provide technical and operational responses to Government to support the planning and implementation of further rail network expansion plans in Hong Kong, and at the same time look for possible property development sites along our railway lines.
Hong Kong is our home but we also see opportunities for expansion of our businesses in the Mainland of China and overseas markets. There are a number of projects currently in progress that will be in operation in the years ahead.
To support this growth, it is of utmost importance that we nurture the development of professionals in engineering and technology, especially in relation to railway in the community. As our wholly owned subsidiary, MTR Academy ("the Academy") aims to become a globally recognised railway management and engineering centre that offers high quality programmes for MTR employees, the Hong Kong community and the railway industry in the Mainland of China and overseas. The Academy officially opened in November 2016, with its campus at a renovated space in the MTR Hung Hom Building.
4
NUMBER OF PROJECT PROPOSALS THE GOVERNMENT HAS INVITED THE CORPORATION TO SUBMIT, OUT OF THE 7 PROJECTS IDENTIFIED IN RDS2014
About18,000
NUMBER OF RESIDENTIAL UNITS, TENDERED OUT UNDER 11 DEVELOPMENT PACKAGES
CURRENTLY IN VARIOUS STAGES OF PLANNING AND CONSTRUCTION, TO BE COMPLETED COMPLETED OVER THE NEXT FOUR TO SIX YEARS
120,620 sq metre
ADDITIONAL GROSS FLOOR AREA THAT WILL BE ADDED TO OUR INVESTMENT PROPERTY PORTFOLIO OVER THE NEXT 5 YEARS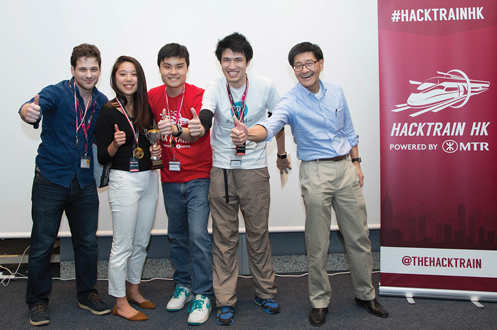 INNOVATING WITH HACKTRAIN HK
An international group of programmers, designers and entrepreneurs were brought to Hong Kong for the first railway hackathon in Asia. They have developed innovative solutions for service enhancement and operational efficiency, and we are studying the possibility of implementing some of the winning ideas.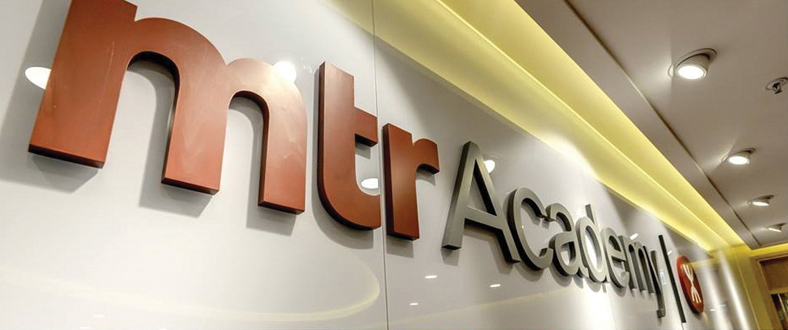 MTR ACADEMY
MTR Academy was launched in November 2016 with the vision to be a globally recognised railway management and engineering centre that offers high quality training. The first accredited programme, Advanced Diploma in Railway Engineering, commenced in January 2017.
IN CONTEXT
We are operating in an increasingly diverse and volatile environment. In 2016, we conducted a foresight study. Through research by external experts and a series of workshops with Executives and subject matter experts from different business units, we sought to identify and understand the trends shaping our operating environments in the time horizon leading up to 2030. We focused on the strategic trends shaping the future of transport and property globally, identified implications and priorities, and developed a series of actions to better prepare the Company for the future.
These have been prioritised and consolidated into strategic themes which were considered important for further investigation:
Ageing Population - It is foreseen that the percentage of the ageing population will increase considerably by 2030 and beyond, which may impact on the operations of our railway network, property business and our workplace.
System Resilience for Climate Change - Our railway system design needs to be more resilient and adaptive to accommodate the impacts brought about by climate change, as well as the need to be more "tuned in" to the changing environment.
Digital Transformation - Riding on the advancement of technology, there will be more opportunities to enhance our services, engage with our customers, develop new business models, and enhance the efficiency of our workforce.
We will continue to investigate and monitor the development of the mega trends under each of the above strategic foci so as to better prepare ourselves for the future.