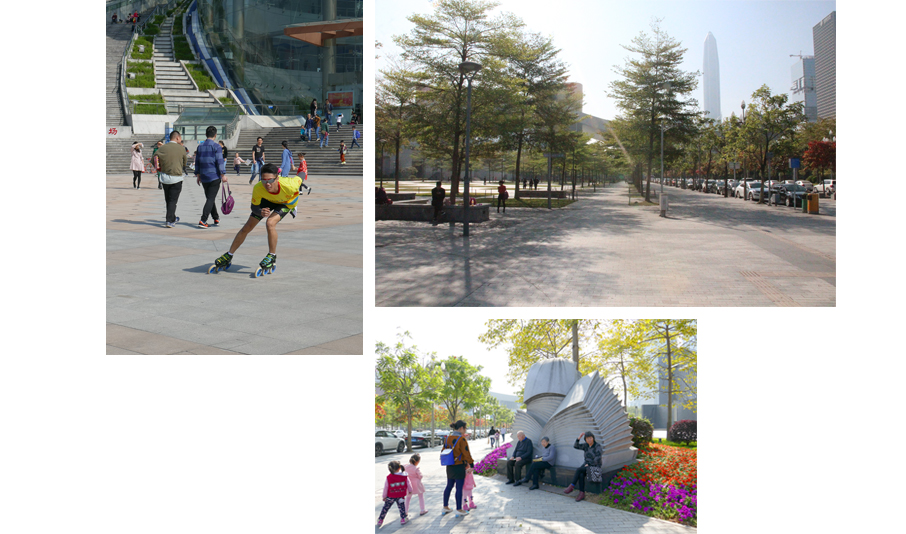 Dongming is a Chinese herbalist providing professional pharmaceutical advisory services for different hospitals. He passes Children's Palace Station almost every day on his way to the Children's Hospital. He also likes to go to Children's Palace with his friends and family on the weekends.
"The area around Children's Palace Station is a great place for people to hang out. BookMall, Lianhuashan Park, Shenzhen Concert Hall, Shenzhen library and Children's Palace are all nearby. In the evening, there are street vendors, performers and artists. It's lively!"
Shenzhen has been through a swift and remarkable transformation. Dongming recalls when he first moved here with his family 15 years ago. "Shenzhen used to have low rise buildings and fallow fields. It experienced fast development and after opening the first subway line in 2004, that development sped up. When we first moved here, we were looking for a change. I grew up in rural areas and as a child, I gathered medicinal herbs, I was very interested in plants, so I naturally studied Chinese Medicine at university. After graduating, I settled into a stable job, life was easy. I started to feel like this wasn't the way that young people should live, so I decided to move to Shenzhen."
Dongming's son is now in high school. "We've been taking him to the BookMall, and the Children's Palace to see the models since his early childhood. Children are particularly interested in the universe and evolution. We took him to the bookstore, and now, mostly to the Shenzhen Library to read books. I also like reading. I used to pick up more professional books to prepare for the qualification exams. Now I read what interests me, books on culture and history. And collecting stuff is also a good way to help me destress. One of my collections is MTR tickets!"
Nowadays, Dongming has established his own home in Shenzhen and has fully integrated into Shenzhen life. "I feel like Shenzhen is an acquaintance. It's hard to think of something particularly special about it, but when I'm not here, I really miss it!"




199MILLION
NUMBER OF ANNUAL
PASSENGER JOURNEYS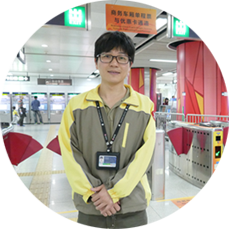 Cai Qiming
Technician – Station maintenance
Qiming works in the Station Maintenance Department. They are responsible for the inspection and maintenance of the Automatic Fare Collection ("AFC") system.
Every passenger uses the fare collection system and we are responsible for ensuring the system runs smoothly. Our work is mainly divided into corrective maintenance and preventive maintenance. To reduce equipment failure rates, we pay special attention to preventive maintenance. We have monthly inspections of the barrier gates and run bigger inspections every six months. If there are any gaps in barrier gates that are too wide, then, there's a risk that children will get their fingers caught.
Between 2015-2016, we added 60 ticket machines and gates to the Longhua Line to meet our operational needs. To tie in with the opening of Shenzhen Metro Phase Three Lines 7, 9, and 11, we upgraded our software for the entire Longhua Line AFC System, updating the new sites and fares. Since the project involves fares, we need to handle things very carefully. On the night we input the new fares, we repeatedly verified the fares of nearly 200 stations along the line to make sure there were no errors. The workload was huge!
To ensure the service quality of our Fare Collection systems, we've set some indicators to track our commitment to passengers. If there's a failure with the system, the station will first report it to the maintenance engineering centre, and then to us. We split faults into four categories depending on the degree of emergency. The requirements for response time vary according to the failure category. Of course, the higher the number of passengers using the metro, the more likely there may be a disruption, and that increases the pressure on us. For example, the Children Palace Station is one of the busiest stations. However, this also provided us with opportunities to enhance our professional and integrated skills, and have a faster response time to any disruptions, and we're repairing them more quickly as well! Our customer service pledge is public and transparent, this year we have achieved all the targets; we're very happy about this!
Although passengers like Dongming may not notice our work, I see this as the best compliment. It means passengers don't need our assistance, and their journey is smooth.