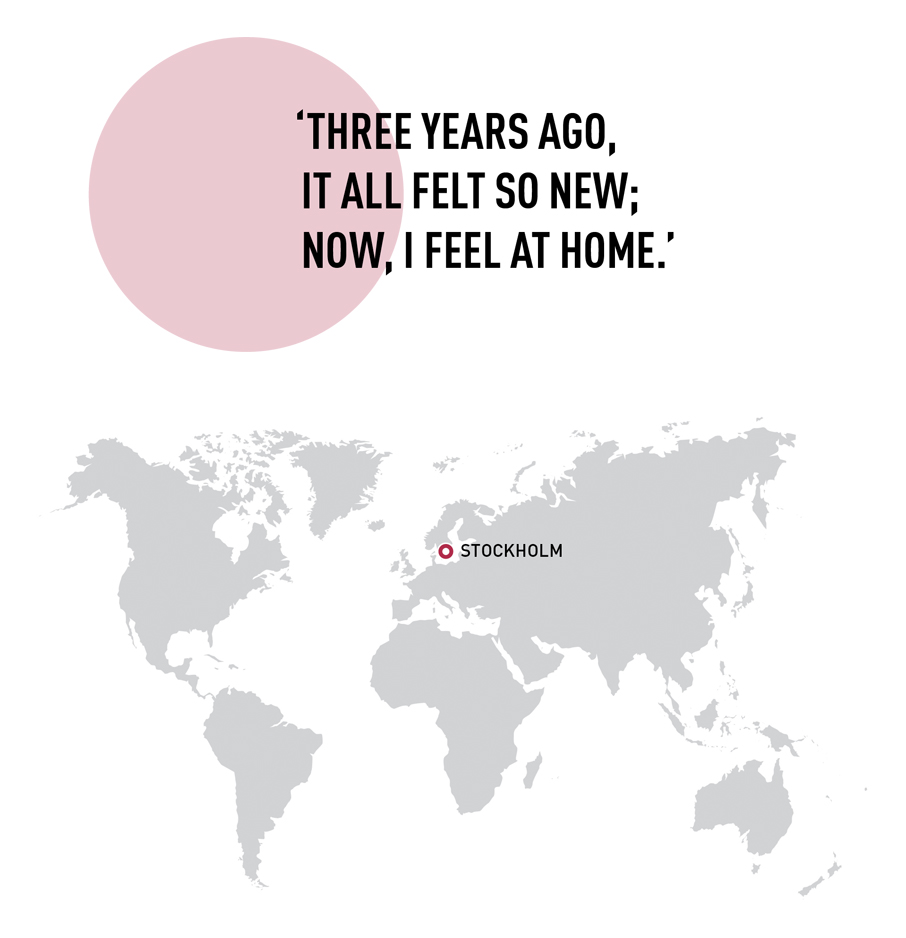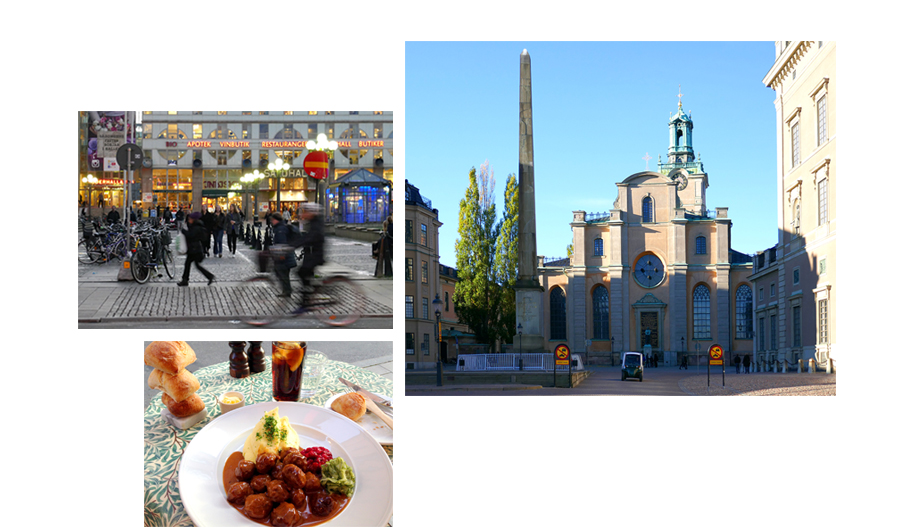 "It's a vibrant city", Lovisa describes Stockholm with enthusiasm, "I like the atmosphere here – there are many things happening!"
Lovisa remembers how she felt when she first moved to Stockholm from her hometown in Nora three years ago: "everything felt new and exciting. I wanted to get to know the city. I wouldn't have seen so much of it if it wasn't for the metro. There are so many different parts of Stockholm and so many things to do."
During the week, Lovisa studies psychology at Karolinska Institutet, and on the weekends, she works at a clothing boutique in city center. "I like meeting people and I also like clothes, so I'm selling clothes and meeting people. It's a perfect combination!"
In her free time, Lovisa enjoys exploring the city, and discovering new restaurants. "There are plenty of good restaurants!" she declared, "ESA Sushi at St Eriksplan has the best sushi in town, and at Odenplan, you can find my favourite Mexican restaurant, YUC!" "Riding the metro is so easy! I've seen so much more of the town than before, maybe that's why I like it even more now", she says.
The ease of getting around the city has been part of Stockholm's appeal, Lovisa is always a metro ride away from her friends and good food. This has allowed her the convenience of living in southern Stockholm. She enjoys her neighbourhood's calm pace and green spaces like Långbroparken where Lovisa usually goes for walks. The neighbourhood reminds Lovisa of her hometown. "I moved from Nora to Haninge to Telefonplan then to St Eriksplan, then it was Bergshamra before I finally landed where I am now, in Fruängen. I have seen and lived in many parts, but I like the southern part most."
Lovisa still has three more years of study. After she finishes her programme, Lovisa hopes to stay in Stockholm. "I really like it here. There are so many possibilities. Three years ago, it all felt so new; now, I feel at home."




349MILLION
NUMBER OF ANNUAL
PASSENGER JOURNEYS

Kim Widegrip
Area Manager
Kim is the Area Manager for Red Line stations. For the past 6 years her mind has been set on improving customer experience.
It is clear that Lovisa relies on the metro to travel around Stockholm, and it is our priority to make riding the metro a pleasant experience. This starts with hiring the best people for the job. We have a long recruitment process that helps us find candidates that share MTR's core values and dedication to customer service.
After they join us, we follow-up with coaching and leadership training to make sure they have the right kind of knowledge and they are delivering the right kind of service. We started internal mystery customer interaction surveys in 2013 and at first, our station staff were against being observed and rated by mystery customers. So we started engaging our station staff by role playing their customer interactions and discussing customer expectations. This gets them to realise how customers want to be treated. We involved everyone and encouraged them talk and be proud of their results. Now, week by week, they're curious about their results, and often sit in small groups to compare and discuss how they can make sure that they can deliver even better service. This is healthy competition that is for the benefit of the customers and our employees.
Station staff take pride in their performance and we find from our employee survey that 98% of them are satisfied with their job. I think it's because they are growing within their role in the company. Our employees work hard, and I am extremely proud that one of the Red Line's station managers has received the Vision Mission Values Award two years in a row! Their level of dedication is something that is felt deeply. They want to make sure that every customer will have a great journey with us. As Louisa lives on the Red Line, she would know we transport the largest number of people. But the trains and tracks will not be upgraded until we change the signal system next year so customer service is especially important to make sure our customers are satisfied. It's clear that they appreciate our hard work in this area because despite being the most crowded and oldest line in Stockholm, they still choose to ride the Red Line over other forms of transport.