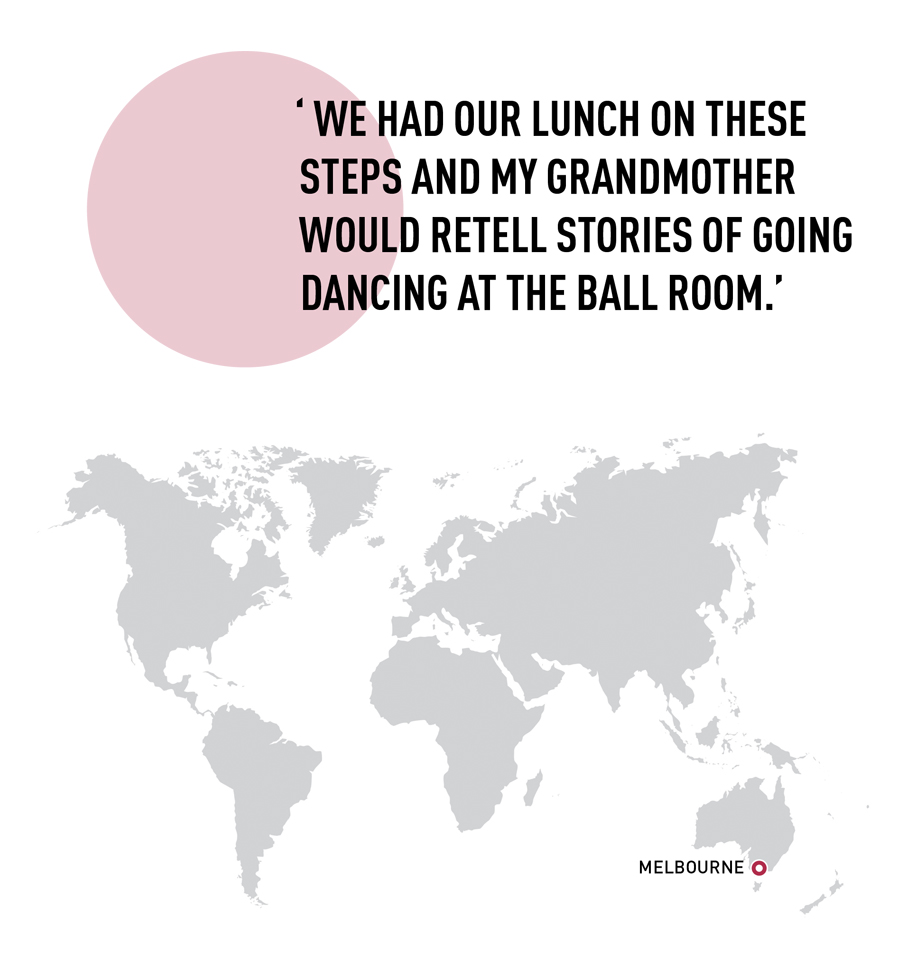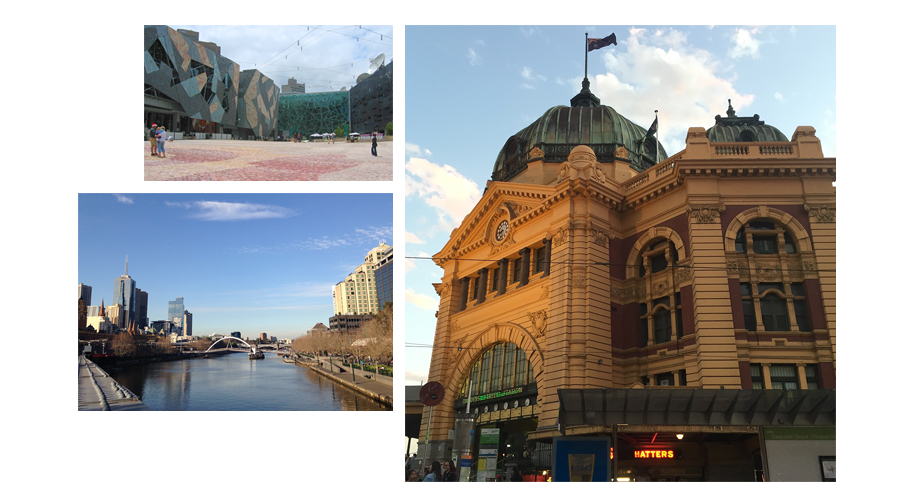 As Natalie walks up the steps to Flinders Street Station with her son, she looks up at the heritage building shimmering in the gentle afternoon glow. She is usually at the station for a fleeting moment as she rushes to work, but on the weekend, she slows down reminiscing on this Melbourne icon.
"As a child, I used to come into town with my grandparents. We had our lunch on these steps and my grandmother would retell stories of going dancing at the ball room. So, I've been riding the train to Flinders Street Station from a very early age," she smiles down at her son as she recalls.
Flinders Street Station is the pinnacle of Melbourne life for Natalie. "Everyone knows it, so as I got older I met my friends here. When I got married at Federation Square just opposite, I was able to have photos with the Station. Now, I get off in the morning and there's the rush of people – I just love being part of it!"
Through the years, as Natalie's life changed, so too did the metro and the Station. "Now we use myki, there are barrier gates, and PA systems tell me if my train's on time. If I ever need directions or if I need to change platforms, there are more customer service attendees to help. It was amazing when we got screens at the Station telling me when my train was coming; that was good!" she laughed. "The overnight service makes coming to the city so much more enjoyable, especially for night events like the New Year's celebrations. Instead of worrying about parking, we just take in the sights, enjoy the festivities, then walk to Flinders Street Station and go home. Even when we are going to the football or the cricket grounds, we leave our car at home. Of course, the Station is a connecting point!"
Today, the Flinders Street Station ballroom remains unused on the third floor, loyally guarding the memories of Natalie's grandmother. Natalie glances at her son then looks up again, "I can retell the stories of that grand ballroom as he gets older, and I hope he has that same feeling that I get."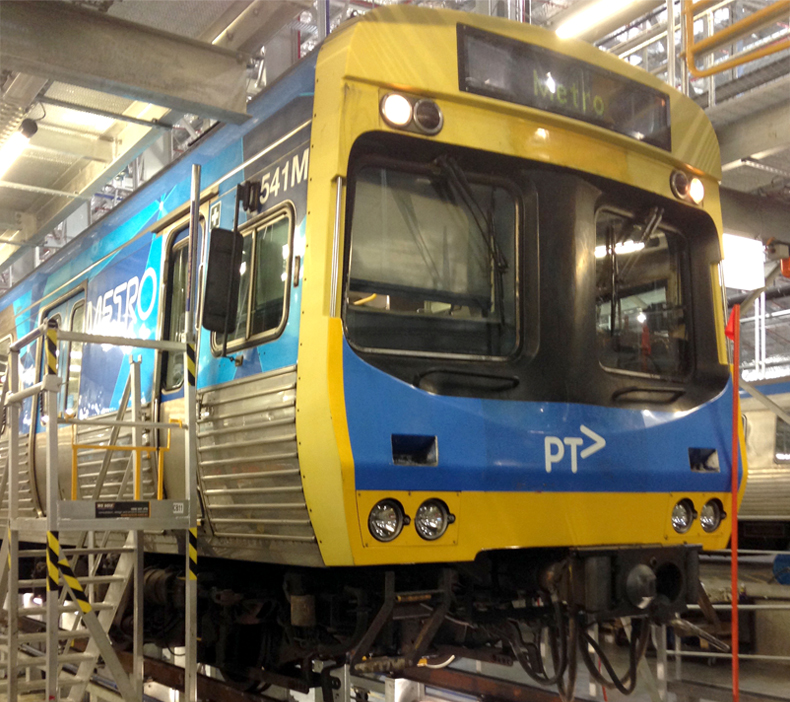 233MILLION
NUMBER OF ANNUAL
PASSENGER JOURNEYS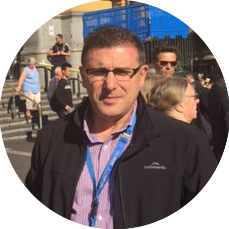 Tony Chiera
MTM Customer Service Manager
Tony is the Customer Service Manager for the Melbourne City Loop, which includes Flinders Street Station.
A lot happens behind-the-scenes to make sure that Natalie and the millions of other travelers enjoy their experience whilst on the train. We try hard to understand and deliver our customers' expectations focusing on improvements to the timetable, comfort, safety and customer engagement. We also prioritise communication and staff training.
When I first started my career, the information we provided on our services was nowhere near as good as it is now. As Natalie mentioned, we have the PA system, the screens, and our staff now carry iPads so they're a one-stop shop for transport, safety, and city information. We also have designated staff to provide updates and communicate over our social media platforms.
As our customers have access to various communication channels, it's extremely important that we're not sending mixed messages, especially since we've got a lot of projects like the Flinders Street Station redevelopment, our rail upgrades and new tunnels. We have to keep our customers updated accurately on any service disruptions.
Nowadays, one big expectation from our customers is that we'll provide alternate transport when disruptions happen. This involves frequent communication between the key project managers, station staff, other transport companies, community group and Public Transport Victoria. Together we coordinate project planning, stabling of trains, customer information, train delivery planning, and availability of bus services during disruptions. Our plans have to identify and cater to the needs of regular travelers like Natalie and irregular travelers who may not know the system very well.
Although our work often goes unnoticed, last New Year's Eve we had a group of elderly people come up to us to give one of the best acknowledgements of the amount of work that it takes to transport them in a safe environment at night. To me, that stands out because the elderly often stay home since they worry about being out late. It's an absolute pleasure to know that through our hard work we helped them join the festivities.