COMMUNITY
By integrating rail and property developments, we build sustainable community hubs along the MTR network. We design, build and deliver services that are people-oriented, safe, efficient and conducive to a higher standard of living. Both existing and developing communities benefit from the new facilities that come with the expanded MTR network which in 2016, has reached all 18 districts in Hong Kong.
We consult extensively with local communities to minimise and mitigate the impacts of new lines, property developments and other major works. During the planning and construction stage of the Kwun Tong Line Extension (KTE), we established Community Liaison Groups for each of the areas affected by line construction and communicated with local stakeholders. We partnered with the Hong Kong Polytechnic University, fielding Young Ambassadors to visit schools and elderly centres to introduce the new stations and facilities.
The Southern District was underserved by railway until the opening of the South Island Line (East) (SIL(E)) which greatly reduces travelling time to the city centre. With the fully automatic operation and the new train design, customers have open views of the beautiful surroundings. Property developments that are integrated with the MTR network have been planned on both KTE and SIL(E). Both developments will provide convenience and vitality to the community once they are completed.
KWUN TONG LINE EXTENSION
TOTAL ROUTE LENGTH

Approximately

2.6 km

NO. OF STATIONS

2

APPROXIMATE
JOURNEY TIME

5 mins

from Whampoa to Yau Ma Tei
SOUTH ISLAND LINE (EAST)
TOTAL ROUTE LENGTH

Approximately

7 km

NO. OF STATIONS

4

APPROXIMATE
JOURNEY TIME

11 mins

from Admiralty to South Horizons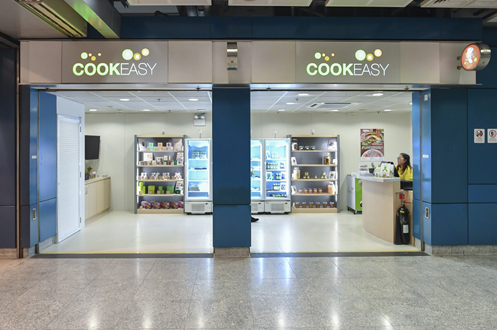 NGO AND SOCIAL ENTERPRISE SUPPORT PROGRAMME
"CookEasy" in Tuen Mun opened in November 2016. It is the first retail shop to open under our "NGO and Social Enterprise Support Programme", which provides eligible enterprises a significant discount to run their businesses in selected MTR shops. More shops will be opened under this programme in the coming year.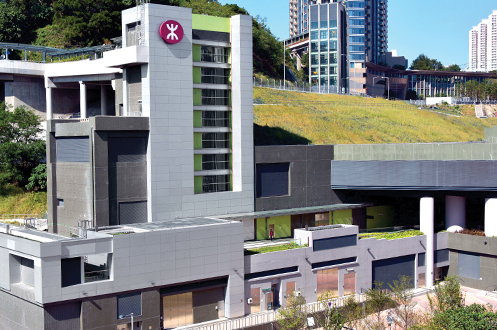 INTEGRATED RAIL AND PROPERTY DEVELOPMENT
The property developments above Ho Man Tin and Wong Chuk Hang are our latest development projects. They will be integrated with the MTR network providing convenience to residents and customers alike.
IN CONTEXT
As a corporate citizen, we seek to leverage our assets, skills and resources to connect, grow and support communities to help them thrive. The Community Connect platform houses a variety of initiatives benefiting different segments, with a special focus on youth. We hope to empower young people so that they have the skills, motivation, perspectives and opportunities to build and create a bright and sustainable future for themselves and their communities.
In its second year, our Youth Forum advisory panel offered us valuable feedback on the way we communicate, supported our review of the Fare Adjustment Mechanism and MTR By-Laws, and offered suggestions on service enhancements for 2030.
The Pathways to Employment Programme was created to bring business and social sectors together to find ways to bridge the gap between the skills and ambitions of Hong Kong's youth, and the demands of an evolving economy. With the help of community advisors and a public vote, five projects that aim to cultivate innovation, entrepreneurial and leadership skills as well as foster young people's interest in Science, Technology, Engineering and Mathematics ("STEM") subjects received funding from the Corporation and will be rolled out over the next three years.
We continue to run two major programmes — ''Train' for life's journeys' and ''Friend' for life's journeys' — that provide skills and personal development opportunities for secondary school students. Through this multi-faceted programme approach, our goal is to support young people to unleash their potential.