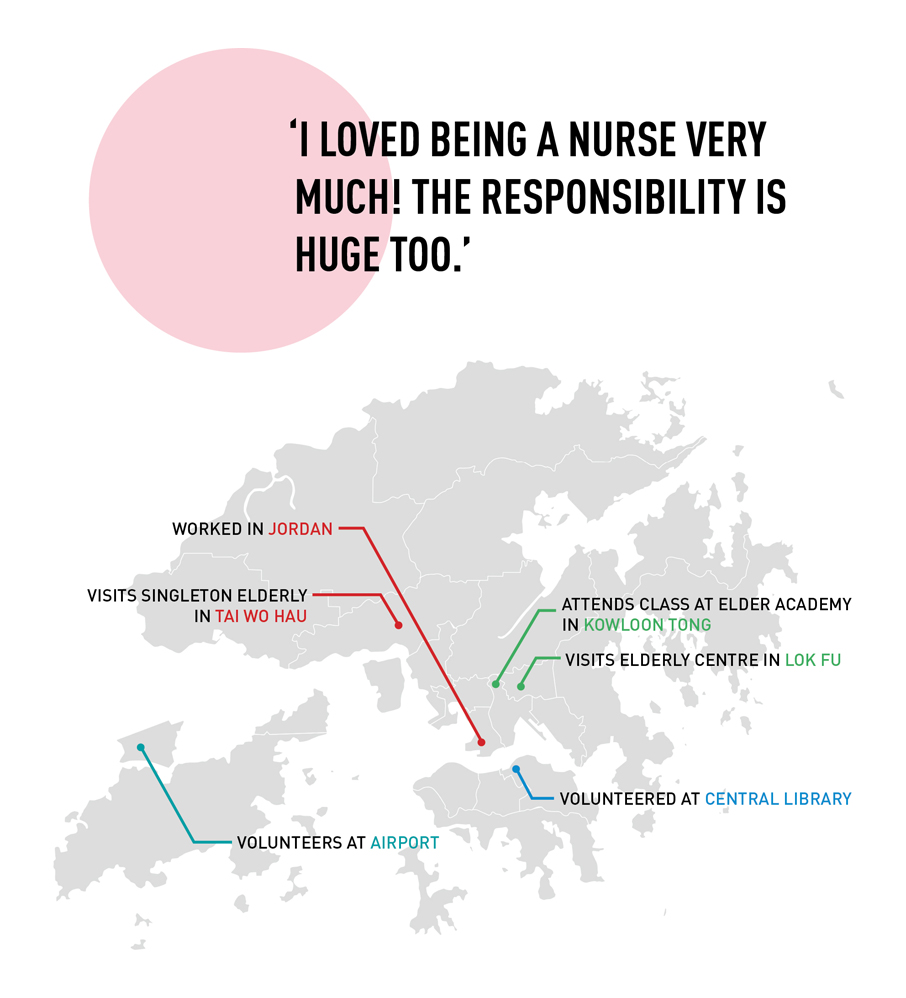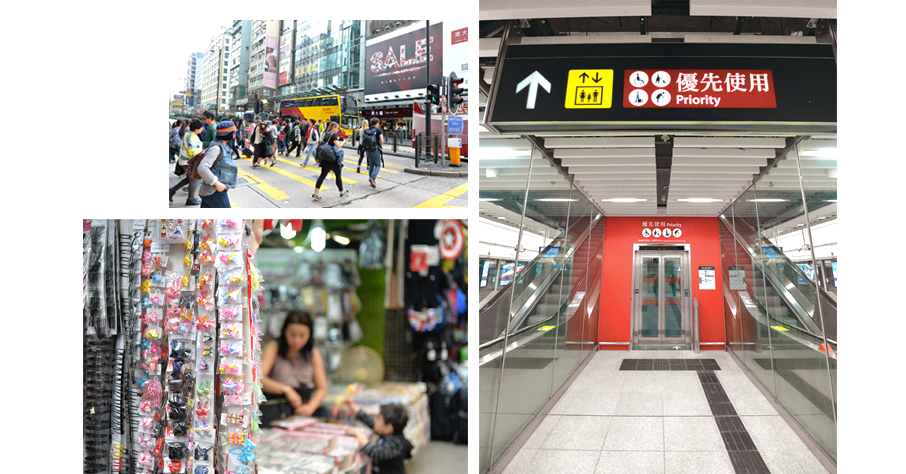 Annie used to walk from Jordan Station to Queen Elizabeth Hospital for work every day. She spent her whole nursing career there.
"I went to nursing school directly after graduating from secondary school. My education and hospital training taught me a lot, and over the years I accumulated a wealth of experience. I was promoted to Ward Manager, and was responsible for supervising nurses and caring for paediatric cancer patients. I loved being a nurse very much! "The responsibility is huge too" – it's about taking care of patients' lives, we must be careful and can't afford to make any mistakes. We relieve pain, but we also care for our patients' psychological and spiritual needs. We are angels in white."
"In the past, occupational health and safety wasn't well managed. We saw a lot of work-related injuries. It really saddened me to see victims of paralysis. I would talk and sing to them, hoping to relieve their suffering. Of course, there were happy moments too. One time, I helped deliver a 10 pound baby. So plump and cute. He brightened my day!"
Annie hopes that young people appreciate the importance of their work. "I liked to teach the nursing students and share my experience, they called me big sister!"
Annie has retired, but her passion to care for and serve others hasn't diminished. She is now even busier than before. "I go to classes at the Elder Academy, work as an Airport Ambassador and visit singleton elderly. The MTR 2 dollar concession rate for the elderly makes it so easy for me to get around!"
Now she enjoys sharing her medical knowledge at the elderly centre the most. "I always remind my friends that we elderly need to pay attention when going out. Walk slower, take the lift. Don't walk on escalators. Protect our joints and we should be careful not to slip. We don't want our families to worry and we don't want to suffer either."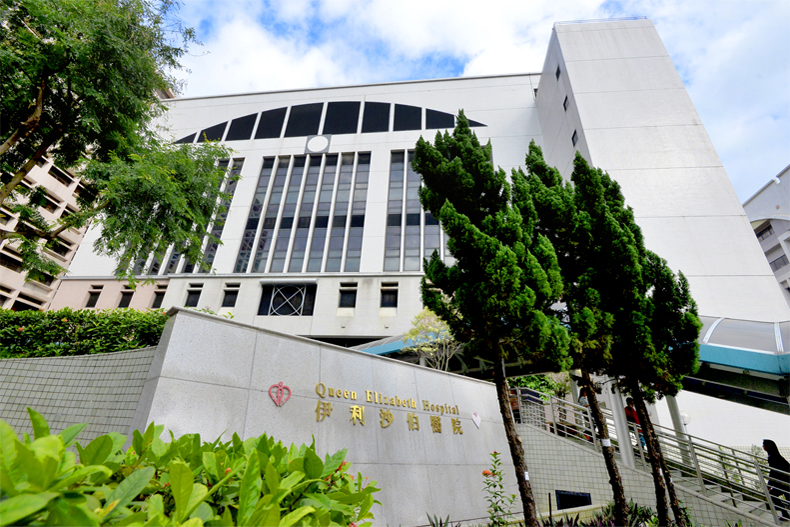 Priscilla Lee
Human Resources Manager – Projects & Engineering
Priscilla provides support to the Projects & Engineering division staff.
I joined MTR back in 1993, working in Projects division. I left for a short period, but rejoined the company just a year later. Since then, we have worked on many new lines. The network was not always as extensive as it is now. I'm glad to see it is now bringing Annie to all the places she has to go for an active retirement.
The Projects team is very dynamic. It changes with the projects at hand and the project phases. But the whole team always works toward a common goal and this creates the motivation for us to achieve various milestones together. The HR team has to support the manpower planning and bring new joiners on board quickly. So we too feel the pressure. We explore different recruitment channels to ensure we get the right people for our projects.
Apart from the Graduate Engineers Scheme, we also started an Inspectorate Staff training scheme at the launch of the 5 new extension projects in 2012 to bring new blood into the industry. Millennials are open and willing to speak up and we have more interactive communication. We also arrange mentoring sessions with senior managers or other staff to discuss their project experience. Engineers are usually very straightforward; we have lots of debates and they've been very hard on me sometimes. But it's not personal; I take it as a sign of our mutual trust! Our goal is always to build a better network and we learn from each project. Like Annie, through collaboration and communication, we openly share experiences with colleagues and patiently coach our staff, hoping to pass on the knowledge and the corporate culture. The commitment has never changed.
HR is there to give the best care we can. I remember last Christmas Eve, one of our inspectors was injured on site. HR went to the hospital right away to see if we can offer any help. Though we try to prevent them, injuries do sometimes happen, and when they do I'm glad that they have someone like Annie to help them. I'm also glad that we can be there to help.
Once new lines have opened and entered into operation, we face a different set of challenges and need staff with different skillsets. There are other colleagues in the HR department supporting operations staff and providing them with the necessary training so that they are empowered to serve our customers. They are very important to ensure our customers have a safe and pleasant journey on the rail network.