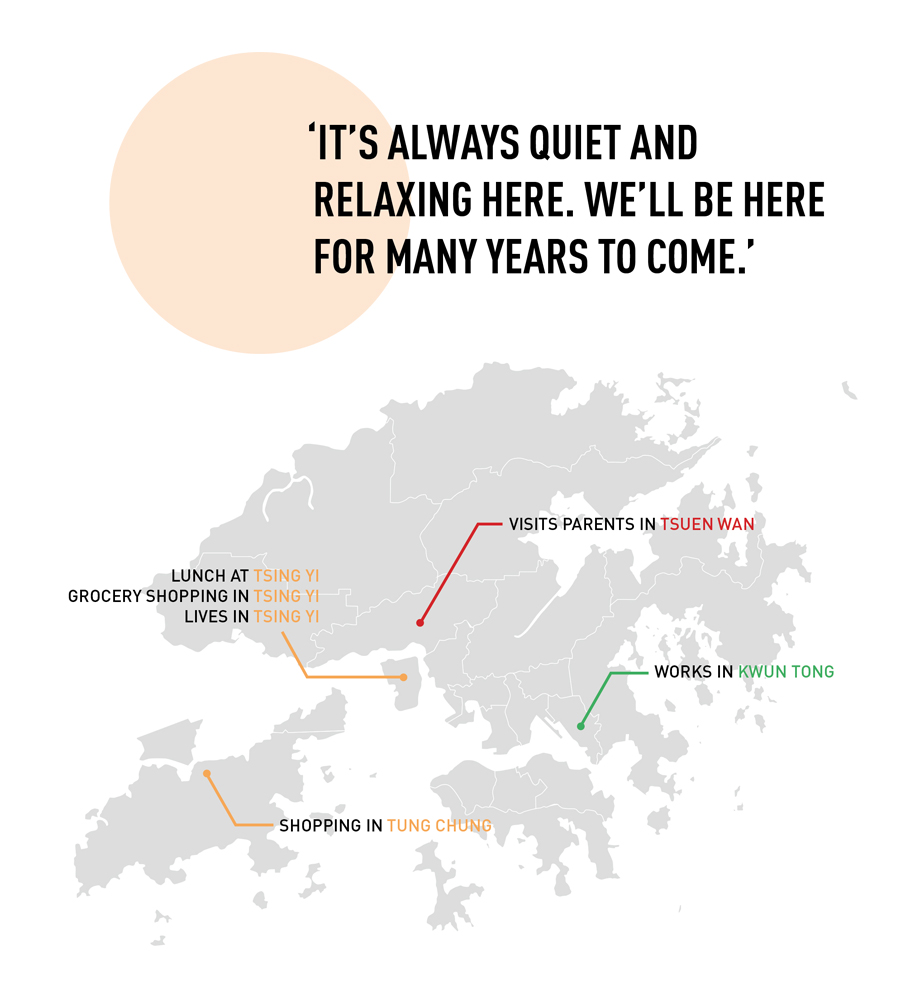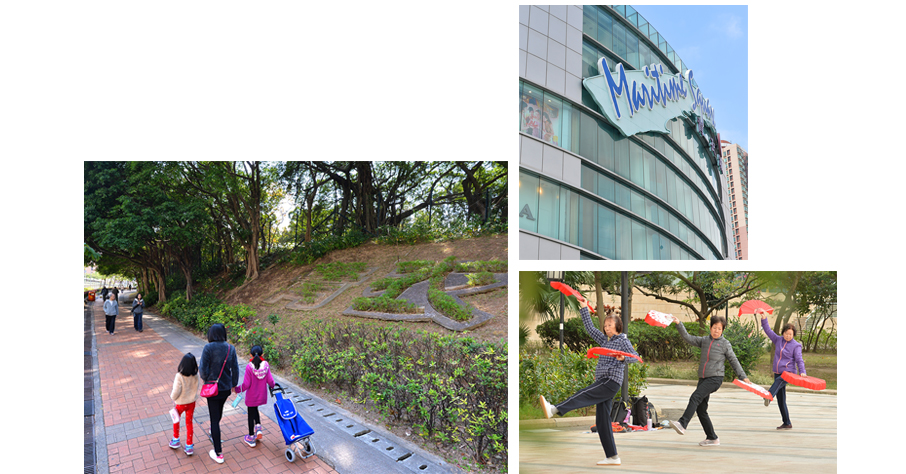 It's become a habit for Emily's family to go to Maritime Square for lunch and shopping on Sundays. Along the promenade next to the mall, Emily takes a stroll with her husband, and reminisces on the days when they first moved to Tsing Yi.
"We moved to Tsing Yi 20 years ago after we got married. I witnessed the changes over the years. There was only a bridge connecting Tsing Yi to the city then and we just had buses and minibuses. When my husband first suggested we move here, I was worried that my daily commute would take 3 hours. Also, if there was a typhoon and we missed our minibus, we wouldn't even be able to get home!"
Three years after moving, Emily became a proud mother. The Tung Chung Line opened the same year. "Maritime Square became a new go-to place for Tsing Yi residents: People could shop, watch movies and dine out without leaving the Island. It also became more convenient to get to Hong Kong Island and Tung Chung."
Maritime Square Phase II is now under construction. "We already have all the big brands, so I hope the new mall can bring in the creativity of young people and include some small shops supporting local skills and crafts. Also, I hope there will be more covered footbridges connecting the mall in the future, then we won't be affected by bad weather as much!'
The urban landscape of Tsing Yi is ever-changing, yet the pleasant and friendly community spirit has stayed the same. "If we don't have something we need at home, we can borrow it from our neighbours. I remember one time we were having hot pot and the gas stove suddenly broke. It didn't take long for one of our neighbours to lend us one."
Waves lap against the shore. Watching children run along the promenade, Emily smiles. "It's always quiet and relaxing here. We'll be here for many years to come."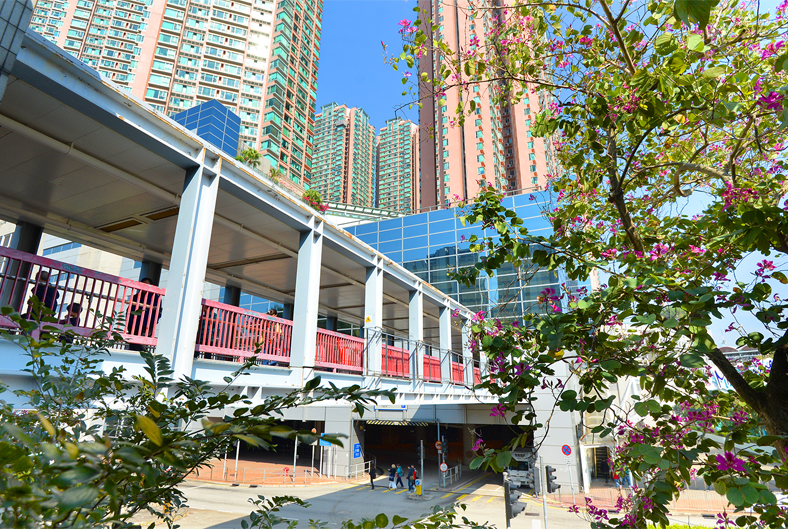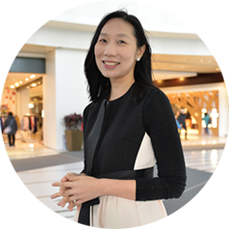 Sharon Liu
Chief Town Planning Manager
Sharon has been involved in planning MTR's development projects.
MTR doesn't only build railways but also builds communities. We are committed to providing convenience around Hong Kong through the MTR network, bringing people to work, school, home, and leisure activities. The property developments along our railway lines are models of transit-oriented development. The Tsing Yi Station project is an example on how MTR contributes to Hong Kong's cityscape, and Emily has witnessed the development first hand.
Traditionally, users focus on the hardware that a development would provide – the buildings, facilities, and amenities. As society flourishes, customers increasingly treasure lifestyle and living quality. This is why a comprehensive approach is important. MTR is in an advantageous position in this regard, because as both a shopping centre and property manager, we enable developments to evolve as we continually respond to the changing needs of community.
We are working to transform the Tsing Yi Lorry Park into Maritime Square Phase II to better serve the community. Taking into account the aspirations from stakeholders, the lorry park and public transport interchange have been re-planned, giving rise to the opportunity of a brand new community focal point with shopping variety, a landscaped garden as an urban oasis, facilitated pedestrian connections to the MTR station, as well as a public transport terminus. This will further enhance the living environment in Tsing Yi and be an exciting addition to the community and residents like Emily.
We are very aware of our role and possible impacts that our projects would bring to the community. We therefore spend a great deal of effort in balancing stakeholders' differing and sometimes conflicting needs and wants. Through our property development projects, we wish to satisfy the lifestyle expectations of the public. It is always a joy to see the ideas and hard work of the team come into reality, while what we planned and built are being used and enjoyed by the community every day.