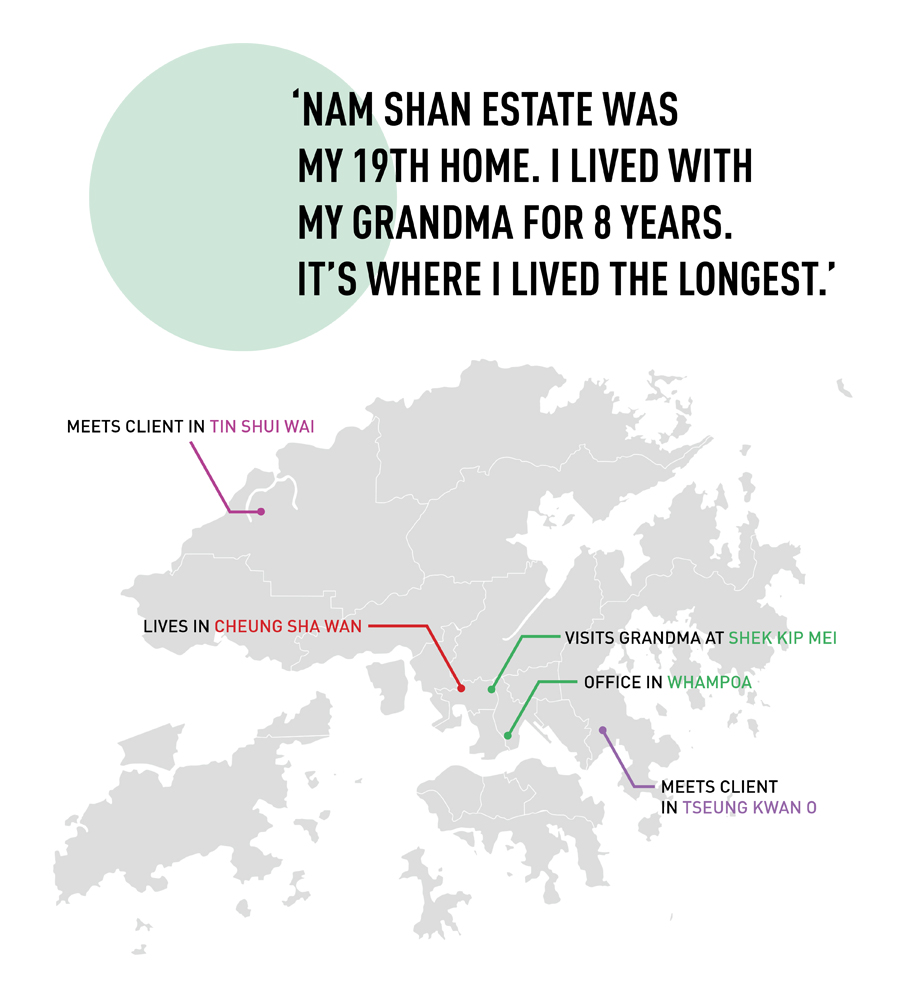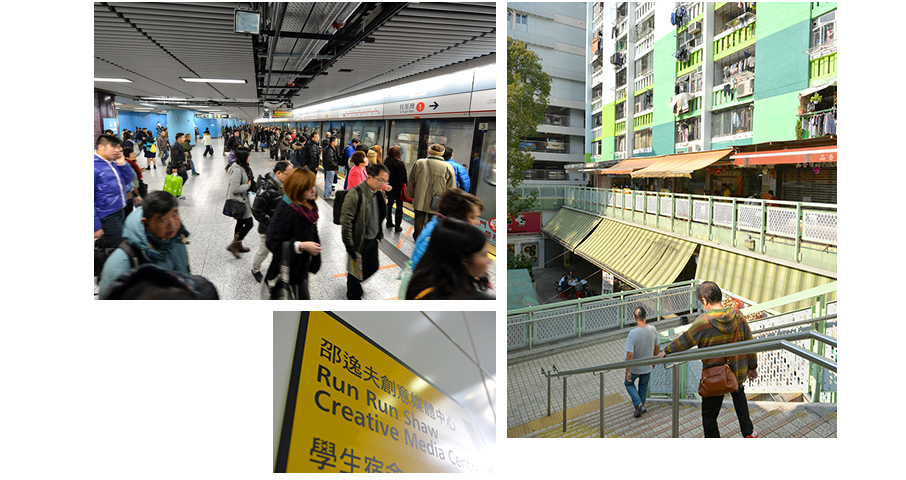 Every week, Hayes walks past the dai pai dong at Nam Shan Estate to his Grandma's home for a visit. Nam Shan Estate always gives him serenity. Hayes takes a deep breath and leaves his busy day behind. "My family faced financial difficulties so I moved all the time. Nam Shan Estate was my 19th home. To save rent, I lived with my grandma for 8 years. It's where I lived the longest."
Hayes became a financial planner 2 years ago. He starts every day with a 9 am meeting at his office. Then, he commutes to meet his clients. "I usually meet 3 to 4 clients every day. When it's busy, I meet up to 7 clients! When I first started, I didn't think to arrange meetings by client location. One Sunday, I had a morning meeting in Tseung Kwan O and an afternoon meeting in Tin Shui Wai. Wow! It was like I was the Monkey King on the Journey to the West!"
Hayes often takes the MTR, because it's easier to estimate his travelling time. He spends 2 to 3 hours on the MTR every day and enjoys people-watching. "I've seen a few arguments. Sometimes they start when people force their way into the train as the door is closing and end up hitting someone. Some argue about the priority seats. The most interesting people are those who sleep. They swing and sway. I worry that they'll break their necks!"
Hayes is not sure how much he spends on transportation every month. "I travel a lot to meet clients, so I guess it's over $1,000. I considered the Citysaver but most of my clients are in Kowloon and the New Territories. I don't cross the harbour often so I don't always benefit."
Exiting Shek Kip Mei Station, Hayes rushes to his grandma's for dinner after his last client meeting. "My grandma raised me. Even though the diner is gone, and she no longer brings me downstairs to buy toys, every time I come back, I feel at ease, I'm back where I belong."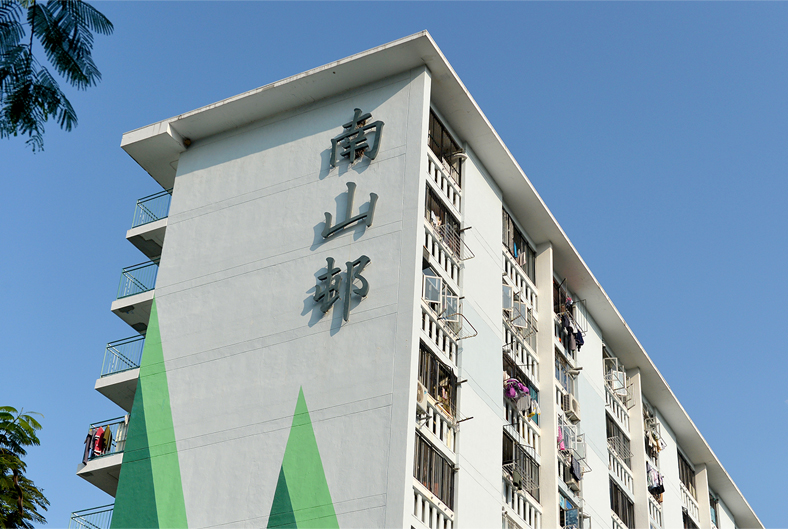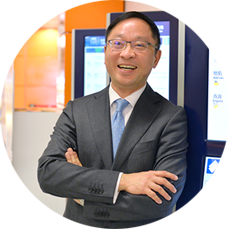 Raymond Yuen
General Manager – Marketing & Planning
Raymond sets MTR's fares and makes sure the fares are competitive compared with other transport modes.
Being one of the most intensively-used metro systems in the world, MTR is experiencing rising demand on rail services and this puts a lot of stress on our systems and infrastructure. Maintaining safe and reliable service requires regular maintenance, asset replacements and upgrades.
Railways are a capital intensive infrastructure. With Rail Gen 2.0, we are well on our way to upgrading a range of assets. Fare revenue is essential, not just as a source of stable income, but to cover costs associated with the maintenance and replacement of these assets.
We have an open, objective and transparent fare adjustment mechanism which is based on publicly available Government statistics. Any fare increase must be approved by the Board of directors. To ensure that we maintain a balanced view that's sensitive to our stakeholder needs and concerns, we have a relatively high proportion of independent non-executive directors – this helps to represent diversity in both thought and experience.
Each year, after we submit the fare adjustment proposal to the Board, we would also introduce fare promotions and concessions, because we understand that affording transportation can be challenging to some households. For example, we were the first transport operation to introduce the "2 dollar scheme" for the elderly, and the only one that offers concessionary fares to full-time students. We also introduced schemes such as the "City Saver", "Monthly Pass", "Early Bird Discount" and other concessions to suit the different travel patterns of customers. We continue to optimise these promotions to benefit our customers including Hayes.
Our success depends on the support of our customers so we share our profits with them through rebate mechanisms. While we maintain financial sustainability for our shareholders, we also need to make sure that the service we provide is of good value, and helps Hong Kong citizens like Hayes fulfill their professional goals and nurture their social lives.