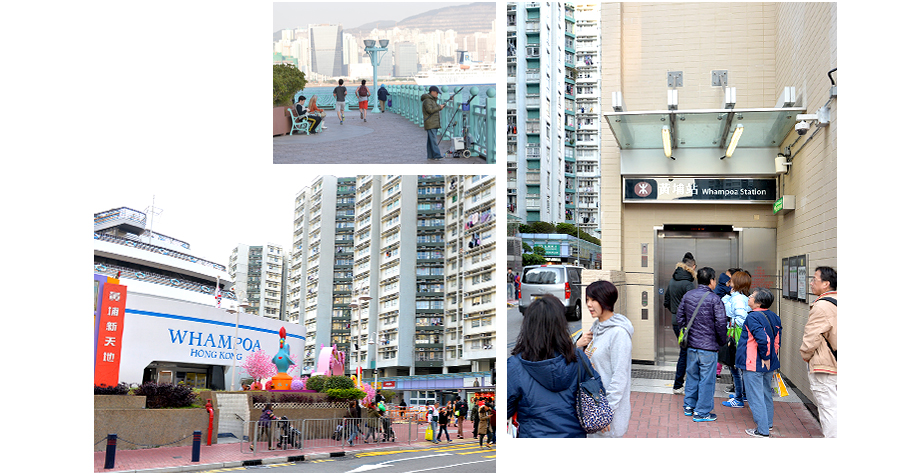 Lonetta has lived in Hung Hom for 16 years. She usually goes to the lively Hung Hom Promenade where people dance and jog every night. Lonetta enjoys strolling there after dinner.
Lonetta grew up in Tsuen Wan and moved to Hung Hom after she got married. She is a stay-at-home mom – taking care of her kids, grocery shopping, preparing meals. In her spare time, she plays mahjong. "I don't have to spend that much time taking care of my kids now that they're older. My husband used to drive me because it takes so long to travel to the wet market in Yau Ma Tei or visit my mum in Tsuen Wan. Now with the Kwun Tong Line Extension ("KTE"), my husband can take a break! It's easier to meet my friends who live further away!" Lonetta said with a smile.
Her children's lives have also changed. "My daughter is still in school. Sometimes, she has class in Kwun Tong and sometimes in Tiu Keng Leng. My son shops for football jerseys and sneakers in Mong Kok with his friends all the time now. With the MTR, it's so much more convenient for them to go to school and go out!"
During the KTE construction, the neighbours complained, "we can't cross the road here; the walkway is too narrow there. It's really not convenient." The District Council regularly published reports on the progress but Lonetta hadn't paid much attention to them. It only took a few years for the KTE to open. "I heard that the new station facilities are a bit different from the old ones. Since I'm already familiar with the system, I don't need assistance from MTR staff. Before the opening of the line, my daughter told me that exit D1 is the closest to home. So I just have to remember it's exit D1."
Lonetta is going back to her old neighbourhood to meet her former classmates today. "Tsuen Wan felt so far from home in the past. I always kept postponing a gathering with my friends. Now, I can go visit them anytime!"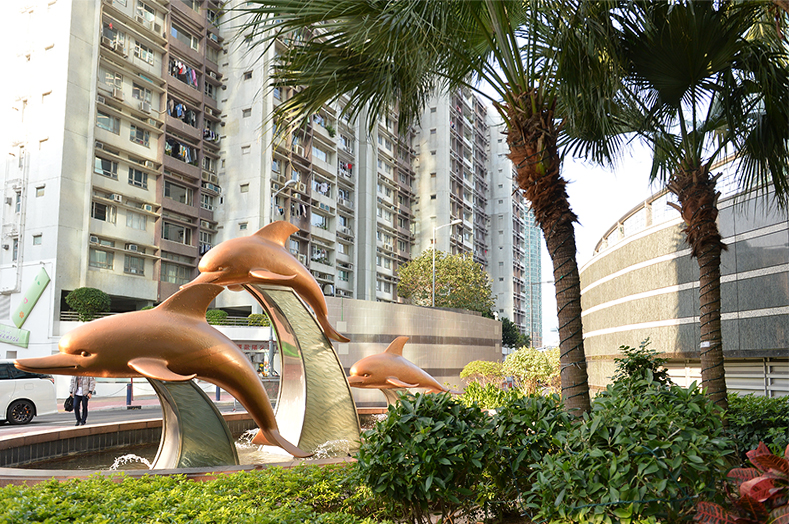 KWUN TONG LINE EXTENSION
TOTAL ROUTE LENGTH

Approximately

2.6 km

NO. OF STATIONS

2

APPROXIMATE
JOURNEY TIME

5 mins

from Whampoa to Yau Ma Tei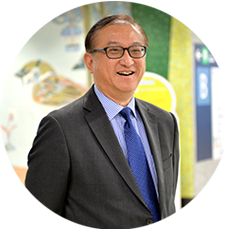 Alan Cheng
Head of Operating
Alan oversaw the opening of the Kwun Tong Line extension.
I joined MTR when it was established 39 years ago. Even though I've seen the opening of many lines, it's still as challenging as when we started! It takes a great deal of coordination across many departments and we do this through the Operations Readiness Working Group. This is established about one year before a line opens.
The Working Group meets more frequently as the opening day approaches, and we begin to meet daily about four months beforehand. Lonetta might have only seen the construction work above ground, a lot is going on underground too. We repeatedly test all the equipment to make sure that new lines are 100% ready on day one. We buy tickets, we use the gates, we ride the lift and escalators, and we run drills for any incidents that we can imagine – we ensure that everything operates well, and is safe and durable for long term use.
We also train staff to provide extra guidance to customers. In KTE, every second train will terminate at Ho Man Tin. To deliver better services in the early stages of operations, we have additional station assistants at the platform in Ho Man Tin station to invite passengers going to Whampoa to wait for the next train.
Whampoa Station's platform is linked to two separate concourses. During inspections, we realised that we need to provide more directions to entrances, buildings or streets close to each concourse on the signage at platform level. This is not the standard practice in our other stations. I am happy that our work with the signage helped Lonetta quickly find exit D1.
For passengers who are not as familiar with Hung Hom as Lonetta, our staff is trained to answer questions about the neighbourhood such as the location of a post office or schools nearby. Whampoa has the new multi-purpose self-service points where passengers can buy Single Journey Tickets, City Saver and fix small problems with Octopus cards themselves. They can also speak to our staff for further assistance via real-time video chat.
I've been with MTR for a long time but my work is still interesting with new challenges such as when we adopt new technologies to better cater for the community's needs. I joined MTR to serve the community. We don't just run trains, we connect customers with what matters to them.