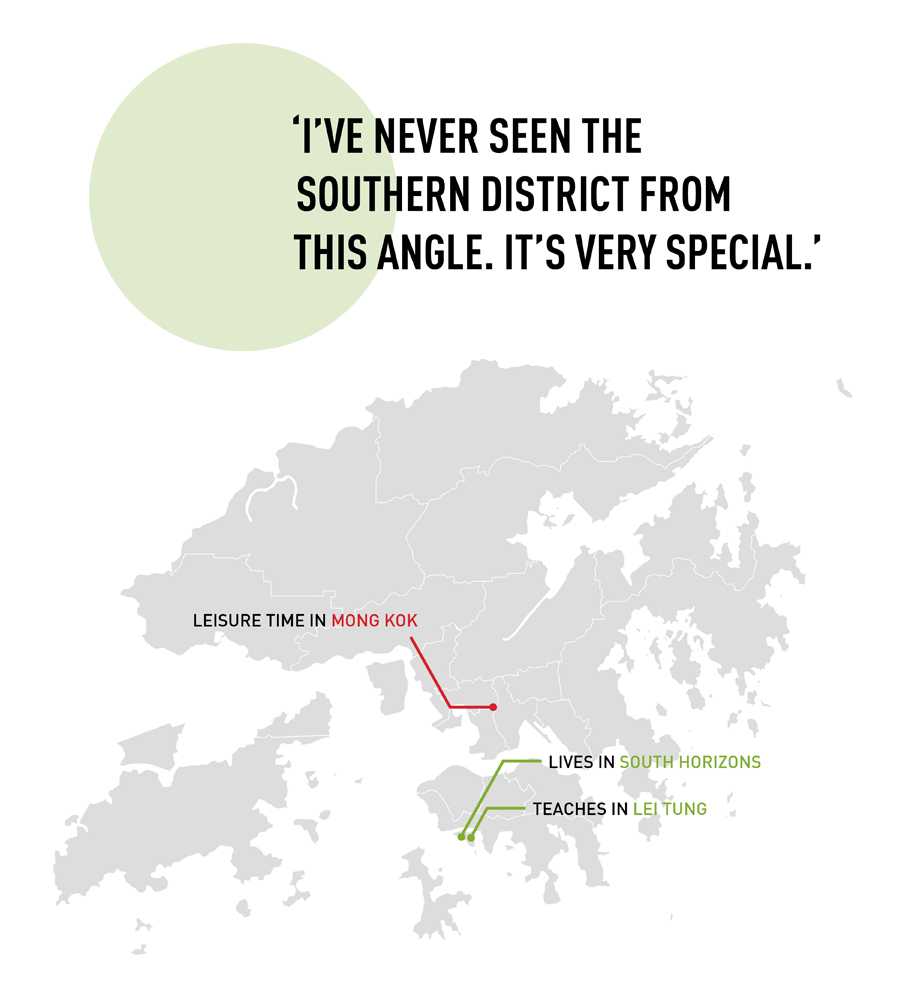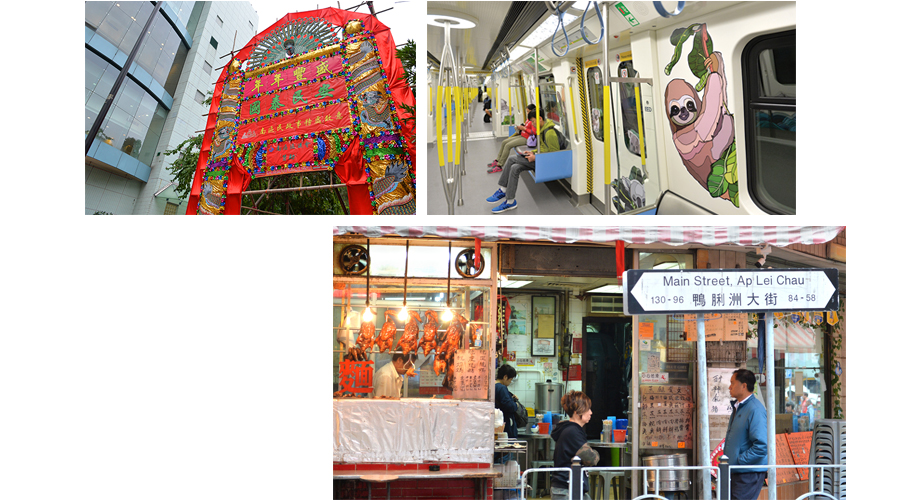 "It's definitely a dream come true that the South Island Line ("SIL") is finally open!" Keith spends most of his time in the Southern District. He grew up in Wah Fu Estate, and now lives in South Horizons. He teaches mathematics at a secondary school in Lei Tung Estate.
"To be honest, I initially planned to keep taking the bus to work since the bus stop is right next to my home. Then I tried the MTR and found that the trains run frequently, I can leave home any time I want. So now, I take the MTR to work and back every day. I would even take the MTR to Mong Kok because it takes less than half an hour now!"
SIL brings Keith closer to the city and cuts his commute time. It also helps him access more lunch options. "In the past, we had to take a bus from Lei Tung to Ap Lei Chau Main Street. Now we can just walk through Lei Tung Station. I have lunch at the restaurants on Ap Lei Chau Main Street all the time now. My favorites are Mui Kee Soy Sauce Goose, and Leisure Corner, a restaurant run by a social enterprise. I guess these local restaurants are happy to have more customers from other districts."
The SIL's driverless trains are a lot of fun for passengers. "The driver cab is now a window. Kids often rush to the front and back windows to see the view. You can watch the train cruising on the elevated tracks. I've never seen the Southern District from this angle. It's very special." Keith walks by a mosaic in South Horizons Station every morning. "That mural captures the beauty of the Southern District as a fishing port. It shows the Aberdeen passenger junks, typhoon shelters, and Jumbo Kingdom. You can't find these things in other places!"
Although Keith moved out of Wah Fu Estate years ago, his neighbours are always on his mind. "I hope that MTR can connect Wah Fu Estate and other places in the Southern District soon so that other people can enjoy the convenience that I enjoy. Also, reducing road transport helps clean up the air. The most attractive thing about the Southern District is the beautiful environment and fresh air!"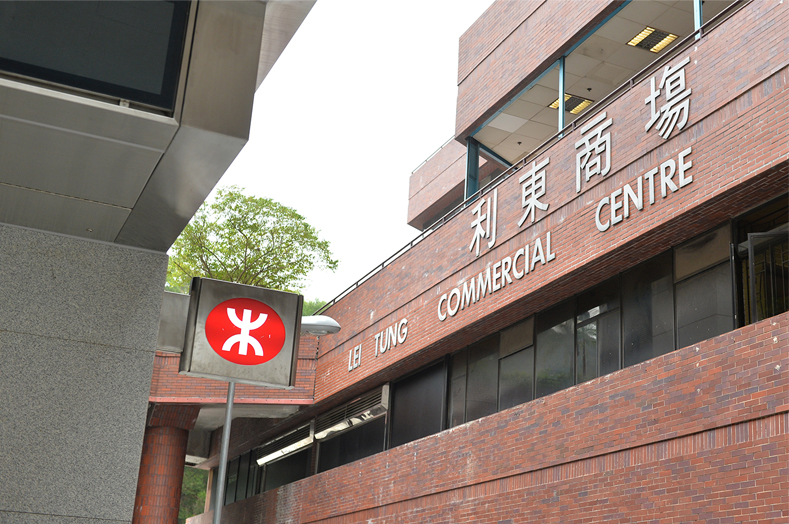 SOUTH ISLAND LINE (EAST)
TOTAL ROUTE LENGTH

Approximately

7 km

NO. OF STATIONS

4

APPROXIMATE
JOURNEY TIME

11 mins

from Admiralty to South Horizons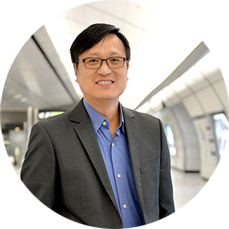 Jimmy Poon
Construction Manager
Jimmy worked on the South Island Line (East) ("SIL") project. He is very excited about the project for both professional and personal reasons.
Like Keith, I am a Southern District native too! I grew up in Wong Chuk Hang, I went to school there, and it is quite amazing for me to come back to develop the district where I grew up.
SIL links the Southern district to the city centre directly. Its launch brings more than convenience to residents here like Keith. On the one hand, it's now more convenient for them to go to work, school, and visit other areas in Hong Kong; on the other hand, it brings tourists to Ocean Park, retail outlets and even some small local restaurants. It will bring more life to the area.
SIL is the second line in Hong Kong that uses the Fully Automatic Operation System, the first one being the Disneyland Resort Line. Instead of drivers, the train is operated and controlled by our Operations Control Centre. This offers more flexibility in adjusting train frequency and manoeuvring without having drivers stand by. Thanks to this new function, we are better prepared for a surge in visitors to Ocean Park. Without the drivers cab, passengers can now enjoy the view from the two ends of the train. It seems that the front of the train is the customers' favourite as I've seen a lot of passengers like Keith take photos there. I'm glad the design provides a new way to see this part of Hong Kong.
We encountered some challenges when constructing Wong Chuk Hang Station. The station is elevated and part of it is above the nullah, so we needed to build a water stop inside the nullah to complete our foundation work there. The works inside the nullah could only be done over the approximate 6-month window during dry season; otherwise, we would have had to postpone the works to the next dry season. There was no Plan B! So, we monitored our progress daily during the project and if something was behind progress, we did our best to catch up. Luckily, we successfully completed the project on time.
I've worked on many new lines and from my experience once a line is complete, people start moving in and living there, and a new community is built up. I am curious to see how my childhood home will change in a few years' time!