-
Apprentice Training Scheme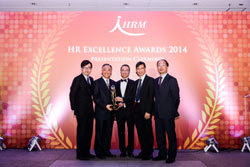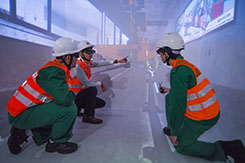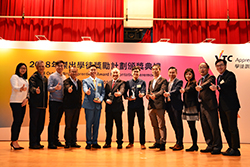 Overview of the Scheme
The Corporationˇ¦s Apprentice Training Scheme was established under the Apprenticeship Ordinance in 1978, and has been recognized by the Office of the Director of Apprenticeship. To date, more than 1,800 young people have completed the training. Many graduates are now holding senior positions in various engineering departments or have even ascended to the management layer of the company.
Apart from going through a systematic on-the-job training programme and gaining technical knowledge and know-how from skilled personnel, Apprentices can also receive coaching and guidance for their career development from trainers and line training mentors. In addition, the company fully sponsors Apprentices to attend designated VTC training programmes so that they can acquire recognized academic qualifications.
In 2011, the Corporation set up a two-year Technician Associate training scheme which targeted at Higher Diploma graduates from engineering disciplines, providing them with a wide range of on-the-job and professional training relating to railway maintenance.
Graduates of our Apprentice Training Scheme have won the Outstanding Apprentice Awards from the Vocational Training Council for 23 years in a row. The extraordinary performances of the awardees speak for themselves in view that the awardees have to compete with some 200 nominees for the accolade.
We received the Excellent Learning & Development Award from the Hong Kong Institute of Human Resource Management in 2014 and also the Excellence in Practice Award from the Association for Talent Development (ATD) in 2015.
Craft Apprentices will be awarded the Diploma in Railway Maintenance if they can complete the programme and its associated assessment. The Diploma in Railway Maintenance is recognised under the QF.
Training Programme
Appreciation of MTR Corporation, railway safety rules and railway systems, including virtual reality exercises;
Workshop safety and practical training (including electronic, electrical and mechanical workshops);
Training on professional railway systems maintenance (including overhead line, signalling and telecom systems, permanent way, rolling stock and station equipment);
Rotational on-the-job training in relevant maintenance units;
In-depth maintenance training in designated departments.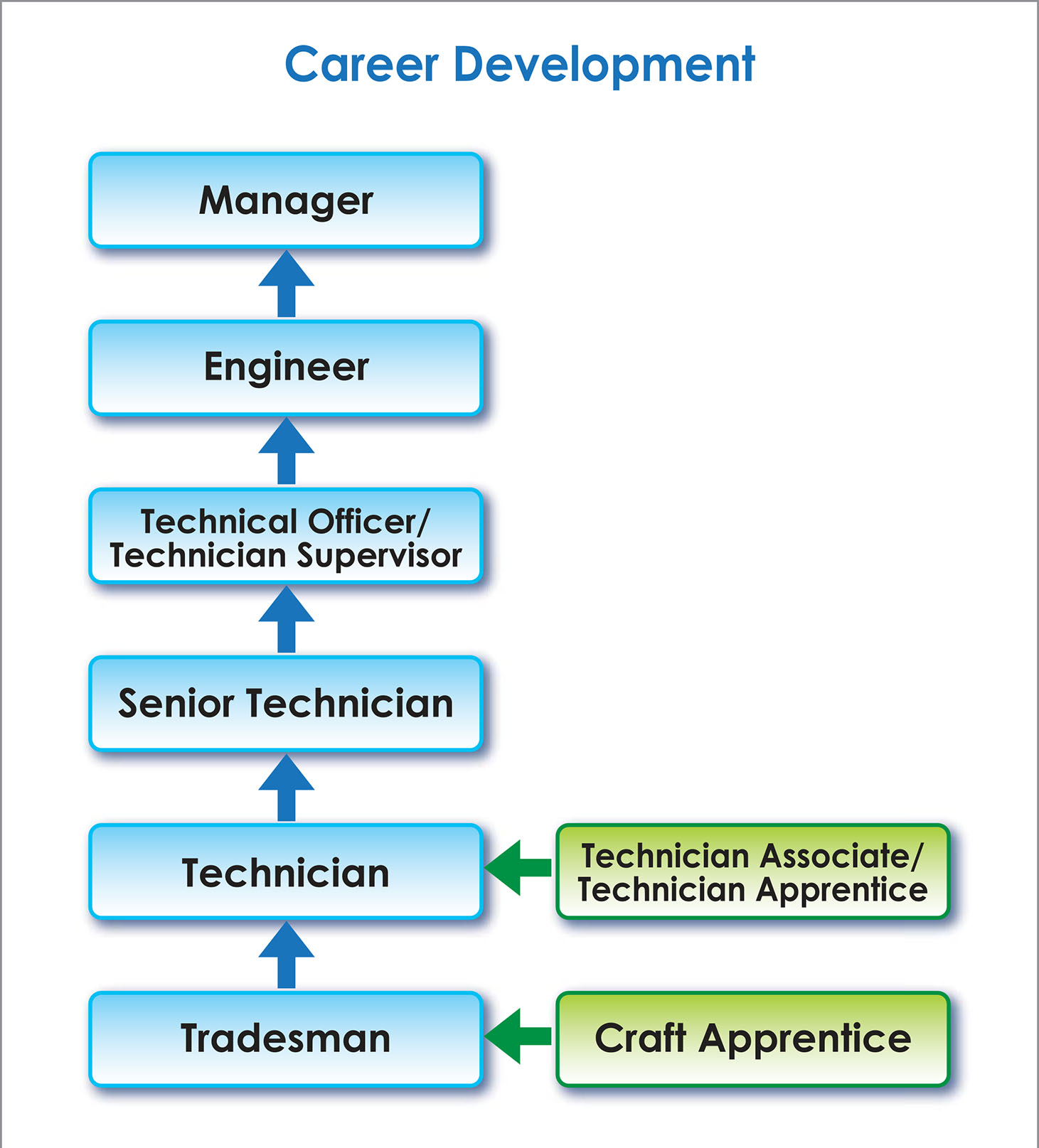 Programme Details
Recruitment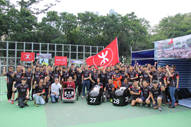 | | Craft Apprentice | Technician Apprentice | Technician Associate |
| --- | --- | --- | --- |
| 1st round application deadline | In May | In May | In May |
| 2nd round application deadline | In July | In July | In July |
| Training Commencement Date | In September | In September | In September |
Application
You may submit online application (In Chinese only) and upload copies of your academic certificates and transcripts of latest two years prior to application deadline.