-
Sharing by Our Graduates

Tsz Ki
2016 Technician Apprentice – Electronic
2020 Technician – Infrastructure Maintenance (Signaling and Telecommunication)

I felt lost after graduating from tertiary institute but soon embarked on a new journey at MTR as apprentice with my father's encouragement. My worry about financial pressure was eased after understanding the 4-year 'Earn and Learn' model of the training programme. Not only could I receive a full subsidy for higher diploma courses, but also entitled to salary, work allowances and employee benefits.

The tutors endeavor to provide us with diversified learning opportunities and timely recognition for our efforts and achievements. The '24-hour Charity Bike Race' was a memorable experience, our tutor stayed up all night with us. Four years have passed in a glimpse of eyes, I am officially promoted as a Technician in the field of Infrastructure Maintenance – Signaling and Telecommunications. I am full of confidence and enthusiasm for the future career journey.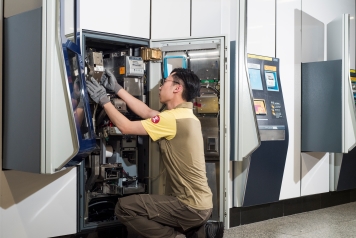 Yat Ming
2017 Craft Apprentice (3 Year) – Electrical
2020 Tradesman – Station Maintenance

I like to do 3D painting in my spare time and it has always been my aspiration to incorporate this interest into my work. There was one time when I hypothesized 3D painting could be applied to a certain process and my supervisor willingly considered my suggestion. Upon testing and verification, my proposal was accepted. I am excited that even as an apprentice I am empowered to add value in the workplace. This experience boosts my confidence in boldly proposing innovative solutions in the future.

Our tutors always encourage us to seize opportunities to participate in different competitions, and the biennial 'World Skills Competition' is a remarkable world championship of vocational skills. Upon encouragement by my tutor, I participated and prepared for the competition together with him. At last, I was fortunate enough to qualify for the Hong Kong final. Through observation and interaction with counterparts, I was exposed to a wide range of new techniques and broadened my horizons.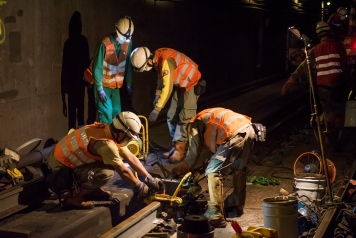 Tsz Chun
2010 Technician Apprentice – Mechanical
2020 Technician Supervisor – Infrastructure Maintenance (Permanent way)

I joined MTR as an apprentice after graduating from secondary school and was promoted all the way from apprentice to Technical Supervisor within 10 years. This training programme has indeed allowed me to adapt to work much more easily than my classmates of the same cohort, and that I am now a step ahead in the career development. Ranging from emergency recovery to track replacement, I was exposed to different aspects of maintenance work during the 4-year apprenticeship. By following my passion, I have chosen to develop my career in Permanent Way maintenance.

As a supervisor of track maintenance, I was called to enhance railway safety and to provide passengers a comfortable ride . My job roles include rectifying track defects, ensuring the alignment level of the track, team management and accident handling, as well as working closely with signaling and overhead lines teams, etc.

The most impressive and astonishing experience was for sure participating in a maintenance work that mobilized over a hundred maintenance colleagues. Railway maintenance is challenging and time-intense, and I deeply appreciate the professionalism and importance of track maintenance.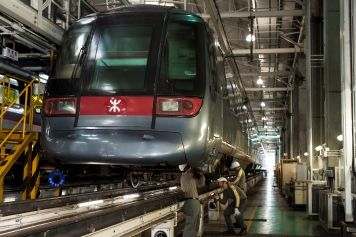 Ka Ho
2002 Technician Apprentice
2020 Assistant Technical Training Manager – Operations Training

Throughout these years, from working as an apprentice to a technician, till assuming the current technical training duties, MTR has offered me diversified training and adequate development opportunities along the way. When I was an apprentice, my experience of successfully helping to solve a real-life technical problem by utilizing classroom knowledge made me realize the importance of foundation training. The seeds of teaching slowly sprouted in my heart since then, which later triggers my transfer to the Operations Training Department as a technical training tutor.

It's never easy to teach operation maintenance as there is a significant gap between theory and actual practices. Therefore, I insist to personally demonstrate in class every time to enhance the apprentices' understanding and application of basic knowledge. Eight years have passed since dedicating myself to training work, it's my pleasure to witness the graduated apprentices taking up different management positions in a blink of an eye. We have plenty of opportunities to collaborate within and outside work. I truly cherish this authentic relationship.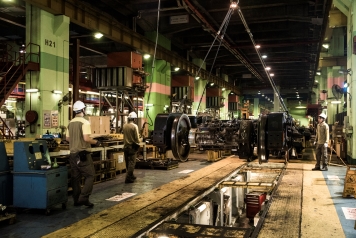 Cheuk Wai
1985 Craft Apprentice (3 Years) – Electrical
2020 Maintenance Support Engineer – Rolling Stock

I joined the MTR Corporation as an Electrical Apprentice in 1985 and is currently a Maintenance Support Engineer in the Rolling Stock Maintenance Department. Serving the corporation for over 30 years, I have no doubt that the MTR Apprentice Training Scheme is a wonderful choice for students who aspire to devote themselves to the engineering field.

MTR is dedicated in nurturing talents and offers further education allowance for colleagues to build personnel assets. I have received sponsorships from technician training to the pursuit of a university degree. With the Bachelor Degree, I successfully attain chartership from The Hong Kong Institution of Engineers in 2013. Furthermore, MTR conducts regular manpower planning and allocates resources to develop tailor-made training plans for high-potential employees. Many colleagues and I have been benefited.

Railway maintenance emphasizes team work as every part is closely linked to one another. We are like a big family at daily work taking care of each other. I am so glad to meet good working partners from different departments within the Corporation, which boosts our work efficiency.