-
Graduate Development Programmes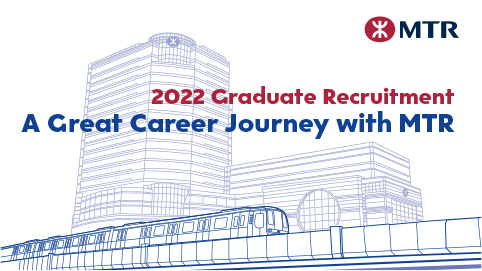 Sharing by Our Graduates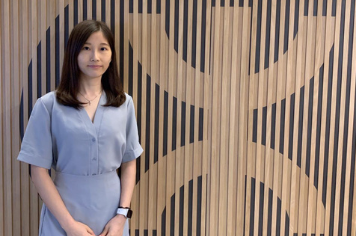 Kacy Chan
2021 Graduate Trainee

MTR has a very structured GT programme that provides tremendous exposure to fresh graduates. Lectures from experienced colleagues and site visits in the first few weeks of the programme are rewarding and have granted me a comprehensive overview of the MTR businesses. It is a good start to undergo my first rotation in Station Retail, where colleagues are friendly and willing to teach. I can't wait to work with more talents and learn from one another!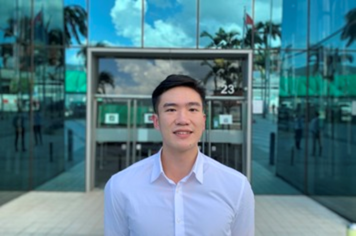 Jason So
2021 Graduate Engineer

I was grateful for the opportunity to play a part in the Tuen Ma Extension project. As a "Community Railway", it allows me to gain exposure to all-round training, including areas that have technical, as well as social and environmental aspects. MTR is definitely the right choice for graduate engineers who are always up for new challenges, have aspirations in the railway industry, and desire a fulfilling career. I look forward to growing with MTR and keeping cities moving.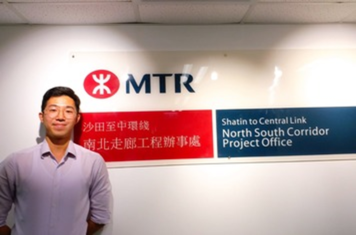 Markus Choi
2021 Graduate Quantity Surveyor

It has been a delightful experience working in MTR. While I am currently assigned to Exhibition Station, the colleagues have been extremely helpful in providing me a perspective about the supervisory role MTR takes in a construction project. The comprehensive training programme also presents great chance to equip myself to become a qualified professional. Through rotating to different projects, I get to have many opportunities to develop my technical and social skills critical in the construction industry. I truly look forward to the years ahead working in MTR!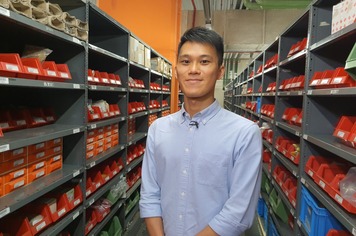 Dominic Mak
2020 Inventory & Supply Chain Management Associate

Nurtured to be a competent specialist in the supply chain industry, I am given opportunities, from unique perspectives, to solve challenges that MTR has been facing, behind their tremendous success. In MTR, plenty of corporate activities, business projects and functional rotations are provided. My role here is more than an inventory controller at depot, but a school talk speaker, a coordinator between engineers & suppliers and a secretary in Work Improvement Team as well.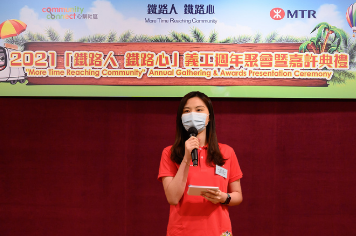 Ruby Lee
2020 Human Resources Associate

Beginning my career in MTR has been amazing as I get to build authentic friendships and have my life mission anchored in serving the community. I am proud to be part of many events from supporting the full Tuen Ma Line commencement, being a project leader in communities' initiatives, to standing as an MC in large events. I truly enjoy how my everyday work connects and grows the communities.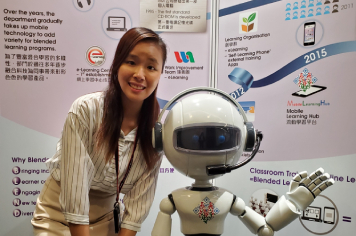 Yanny Ng
2020 Finance Associate

Having joined MTR for a year, I am impressed by how MTR is flexible enough to provide remote training for graduates. Through job rotations, it is rewarding to explore more development opportunities in the finance field such as performing financial modeling of new investment, taking part in the production of Annual Report and derivatives transaction. I look forward to accelerating my growth and weathering the storm with MTR.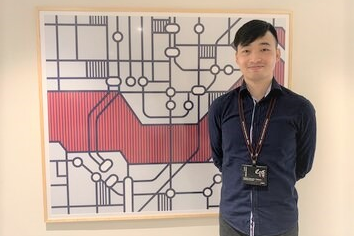 Linus Lee
2020 Information Technology Associate

My journey with MTR is off to a rewarding start. I am glad to involve in major digital initiatives, including real time traffic information and loyalty rewards programme on MTR Mobile. I realize the way MTR values innovation and ideas generation has been the key to achieve its ambition. From system design to project implementation, I worked with both internal parties and external vendors to drive project progress, which provided me exposure on cutting-edge technologies and further honed my project management skill. My invaluable experiences have certainly paved the way for an exciting career with MTR.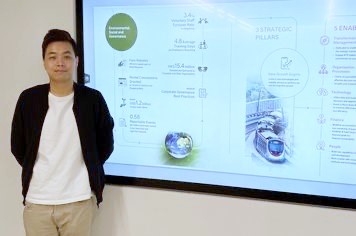 Brian Chin
Project Executive
2019 Graduate Trainee

The diversity of the businesses in MTR has been well proven through my job rotations. The invaluable work experience across various departments including Railway Operations, Property, Innovation, and Data Analytics with the guidance from my colleagues has given me the best preparation to embrace new challenges. Indeed, the past 2 years have been an exciting and memorable journey and hopefully my next train ride will be even better!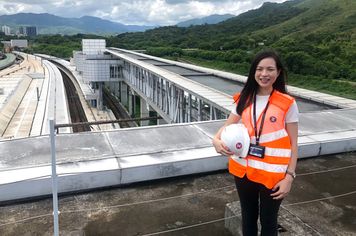 Jamie Li
2019 Graduate Engineer

The MTR journey has been rewarding and inspiring for the past two years. I have been thrilled to experience numerous "first-in-lifetime" moments in witnessing the behind-the-scene operation of railway. MTR is eager to provide comprehensive training and supportive environment to allow engineering graduates to develop professionally as a future Engineer. I am proud to have the opportunities to engage in different stages of railway projects, ranging from design, construction to operations in my early career as a Graduate Engineer.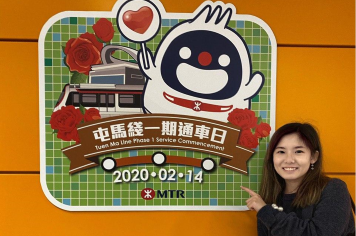 Katherine Chau
Senior Corporate Communications Executive – Capital Works
2018 Corporate Affairs Associate

The ride I took with MTR has been profoundly rewarding. From handling crisis, driving community engagement initiatives to organising large-scale events, the diversified exposure gave me a holistic view of MTR's all-round businesses. Crafting strategic messages and planning for corporate events were challenging yet invaluable experiences. I look forward to seeing how far this ride will take me!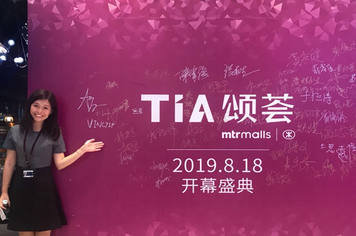 Vincy Ip
Property Development Surveyor II
2018 Property Associate

The Property Associate training programme is a structured and comprehensive rotation scheme that offers an all-round exposure to the property industry. I have been given opportunities to participate in every stage of property development from planning and construction to sales and marketing. Beyond "Railway plus Property" projects in Hong Kong, it was a valuable experience to engage in retail business in Shenzhen and Beijing. I have developed useful skill sets as well as a multi-dimensional view of the real estate market, which are beneficial to my future career development.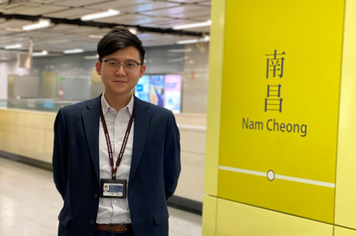 Matthew Cheung
Group Station Manager
2016 Graduate Trainee

The Graduate Trainee programme has given me plenty of opportunities to develop my professional knowledge through job rotations in different departments such as Finance, Australian Business and Railway Operations. This year was a challenging but fruitful year with my involvement in the opening of Tuen Ma Line and the launch of robot trainees at new stations. It has been a rewarding journey and I am proud to be part of MTR!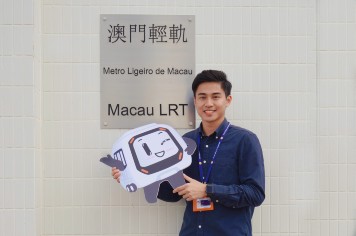 Jarvis Lam
Assistant Manager-Operations Planning
2015 Railway Officer Trainee

Working in Railway Operations is like being an adventurer exploring in a dense jungle. With my curiosity and aspiration, MTR has guided me to explore and grow by providing a customised development programme which offers exposures in various Railway Operation functions. I was also given an opportunity to participate in the project of the Macau Light Rapid Transit which I would describe as a challenging but wonderful branch line in my railway career. If you are aspired to explore in the world of railway operation, why don't just roll up your sleeves and start the adventure?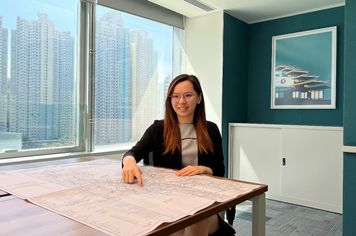 Viola Yeh
Property Planning Manager
2014 Graduate Trainee

MTR has given me ample opportunities to develop my professional knowledge through rotations in different key business units. These valuable rotation opportunities have helped to unleash my potentials and lay solid foundation for my career development. I am trusted with great responsibilities to take lead and manage various projects, with an aim of delivering high quality products and services to the local communities. It has been very rewarding and inspiring to work in MTR.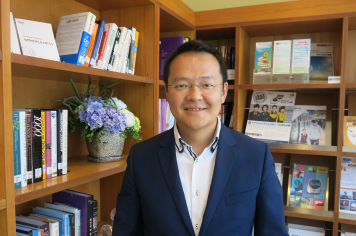 Henry Wong
Transformation Lead-Engine 2
2007 Graduate Trainee

MTR is a great company which provides me with lots of exposure and opportunities to develop my career. From my participation in the construction of the Western Extension of Island Line and the High Speed Rail in early stage of my career, to the role of CEO's assistant and subsequently leading the formulation of the strategy for the Corporation, and now being the lead on corporate transformation project, all the roles are fulfilling, dynamic and rewarding that satisfy ambitious minds. MTR is definitely the right choice to develop my career.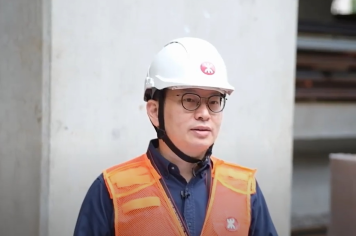 Rick Wong
General Manager-PW-AR & OI Works
1996 Graduate Engineer

There are a lot of questions on your mind as you are approaching graduation. For example, which profession do I want to enter? What company do I want to join? Indeed, it is more than that. It is a continuous growth of myself with MTR. Joining MTR has given me opportunities to not only develop my railway professionalism in design, construction, and maintenance, broaden my horizon but also make significant contributions to the society through various working exposures in Hong Kong, Mainland China and overseas. It's always my pride to be part of MTR to keep cities moving.