-
Network Improvements
New Subways and Station Entrances/Exits
Tsim Sha Tsui Station Carnarvon Road Subway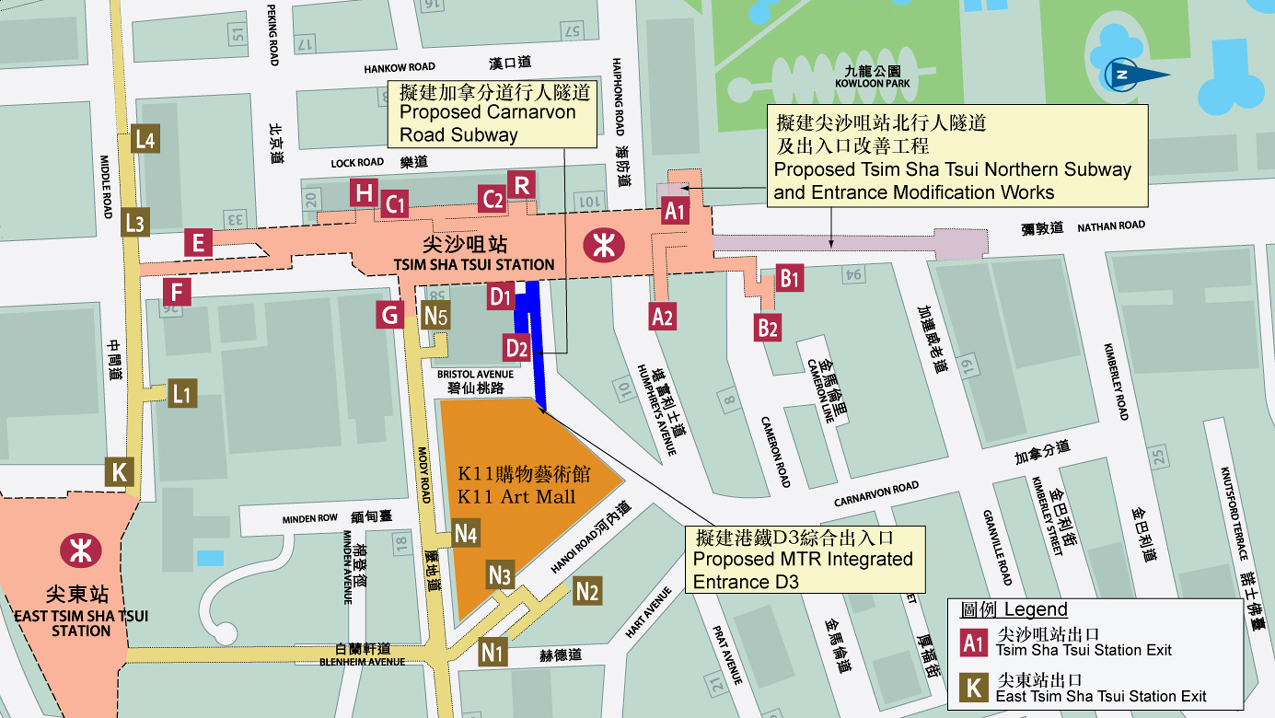 Location of Carnarvon Road Subway.
Click here to enlarge.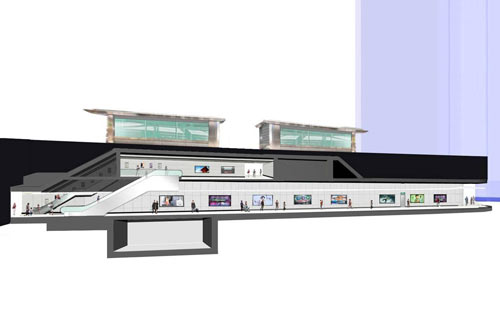 Photomontage of Upgraded Entrances/Exits "D1 & D2".
Click here to enlarge.
Project Description
The proposed Carnarvon Road subway is about 80m-long, providing an alternative route for the public to travel between MTR Tsim Sha Tsui Station and East Tsim Sha Tsui Station, directly relieving the heavy pedestrian flow at the southern end of Tsim Sha Tsui Station, the junction of Mody Road Subway and Carnarvon Road.
The project includes the reconstruction of existing Tsim Sha Tsui Station Entrances/Exits D1 and D2 and the construction of the new pedestrian subway connecting the Station Entrance Exit D to the Basement Level B2 of the K11 Art Mall.
The scheme of the subway was authorized under the Railways Ordinance on 12 March 2013 . The construction works was commenced in December 2013 and overall project completion is targeted by 2018.
For further information about the project, please refer to the information paper (in Chinese only) submitted to the Traffic & Transport Committee of the Yau Tsim Mong District Council on 9 September 2010 and 4 November 2010:
and the authorized scheme :
Progress Update
Construction of the Carnarvon Road subway and Entrance D2 structure is underway.