-
Network Improvements
Integrated Speed and Position Monitoring System (iSPS)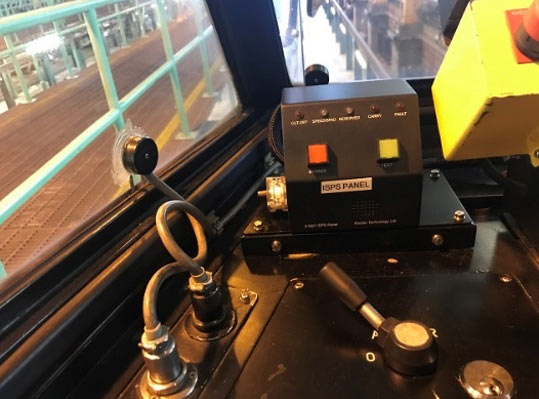 Integrated Speed and Position Monitoring System Panel
Project Description
The Corporation strives to provide a safe and reliable service to customers and always seeks continuous improvement. Through a rigorous process of research, design, production and testing, MTR engineers successfully combined the mature and widely-used technology of Global Positioning System (GPS) and Radio Frequency Identification (RFID) to develop iSPS. The system operates with in-train GPS receivers and RFID readers as well as RFID tags installed in track areas. During operation, the speed data as well as the position of LRVs will be relayed back to the Light Rail Operations Control Centre via a mobile communications network for real-time monitoring. Train captains would receive an audio reminder from the system when the speed of the LRV is about to reach the limit of the section being traversed.
The system also has other useful features including reminders for train captains to perform platform duty, and alerts when passing through designated junctions and turnouts.
The iSPS system has been put on trial in whole of Light Rail network with promising results. The Corporation targets to launch the system in the whole LR network in 2020.
In response to changing environment, the Corporation will explore other features to add in the system for continuous improvement of safety and reliable service to customers.