Rail plus Property Model
Our ability to provide a reliable world-class railway service is made possible through our Rail plus Property model. Established 40 years ago for financing our first railway line, the Rail plus Property model continues to be the foundation of our business today. In accordance with this model, we are granted land development rights alongside railway alignments and build integrated communities incorporating residences, offices, shops, schools, kindergartens, green spaces and other public facilities above our stations and depots.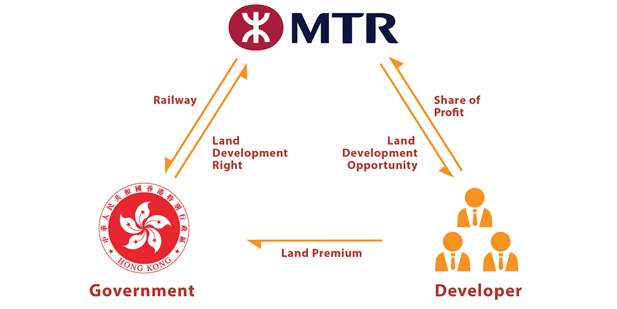 In addition to providing resources for railway operations through recurrent income generated by Rail plus Property assets such as investment properties, the model helps to fill funding gaps when building new railway lines. The system also benefits local residents by providing convenient access to railway services and other facilities.