ENVIRONMENT
We strive to become one of the world's most resource-efficient and ecologically sustainable railway and property service companies.
With an expanded network and increased train frequency, our electricity consumption has only increased by 0.1 per cent in 2016. However, we are still on track to meet our electricity reduction target of 21 per cent by 2020 in our heavy rail operations, compared with our 2008 baseline year. We make use of the opportunities presented during upgrading and renewing our assets to adopt more energy-efficient equipment, including the large-scale chiller replacement programme that will commence in 2017.
We understand that good environmental management starts at the design stage, and requires continual commitment. We have been managing the 32-hectare wetland in Lok Ma Chau (LMC), established when the LMC spur line was built. We are proud of this initiative which preserves marshes and fishpond areas that provide important nesting sites for migratory birds. During the 2016 breeding season, for example, 134 pairs of birds including the Little Grebe (Tachybaptus ruficollis) and the White-shouldered Starling (Sturnia sinensis), both of which are listed in the Wild Animals Protection Ordinance, are believed to have bred in the wetland.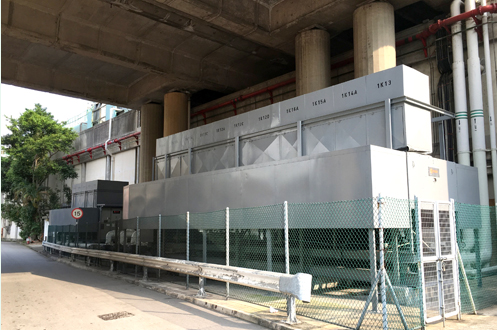 CHILLER REPLACEMENT PROGRAMME
Our chiller replacement programme kicked off in Wan Chai. Over the next six years, a total of 160 chillers across our network will be replaced with more advanced and environmentally friendly systems, helping us achieve approximately 30% energy savings.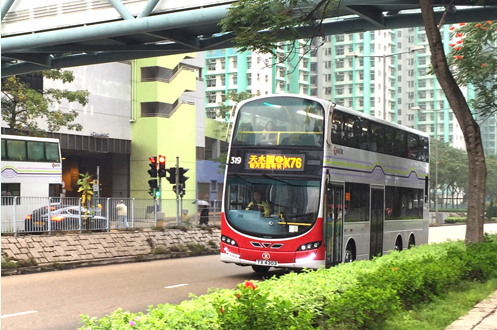 NEW LIGHT RAIL VEHICLES AND BUSES
40 new Light Rail Vehicles and new double-decker feeder buses with increased capacity were purchased to expand and replace our aging fleet. The new vehicles will enhance customer comfort and help meet growing passenger demand. Also, the new buses follow the Euro V standard and will reduce roadside emissions.
IN CONTEXT
We deliver efficient low carbon mass transit to the residents of Hong Kong and in our international businesses. In Hong Kong, over 90 per cent of commutes are by public transport, and MTR has a 48.4 per cent share of the franchised public transport market. Yet, according to the Government's Climate Acton Plan 2030+ published in January 2017, MTR consumes only 3 per cent of the energy used by the transport sector. Therefore, the continued expansion and extension of the railway lines, and the development of rail as the backbone of public transport are important elements of the Climate Action Plan for Hong Kong to meet its carbon reduction target.
Equally as significant, MTR also contributes to the avoidance of impacts associated with other forms of transport, giving rise to better roadside air quality, less congestion and more efficient use of limited land resources. This graphic represents the number of buses, mini-buses and cars that it would take to transport the same number of passengers, on average, as just one of our trains travelling at capacity.