-
Network Improvements
Chiller Replacement
Olympic Station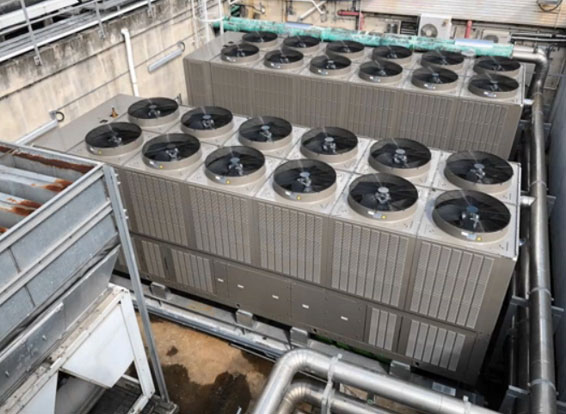 Kowloon Tong Station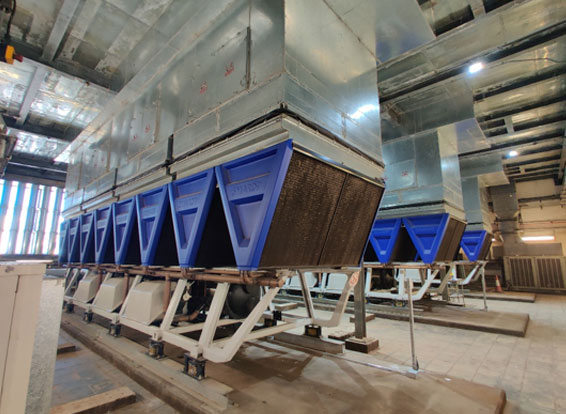 Lai King Station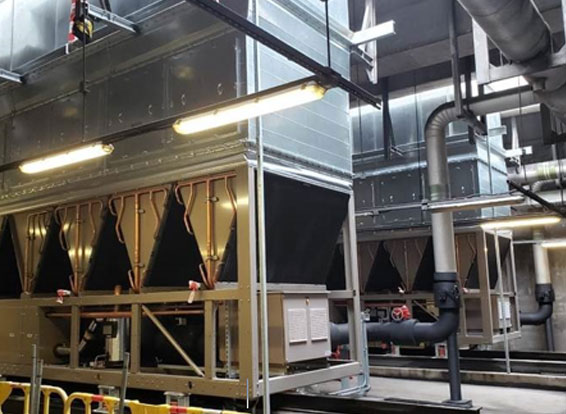 Yau Tong Station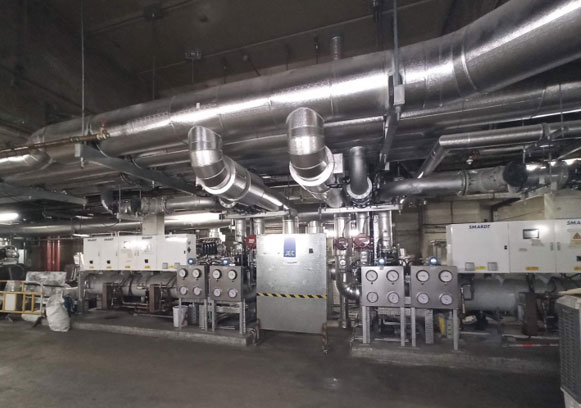 Ho Tung Lau Depot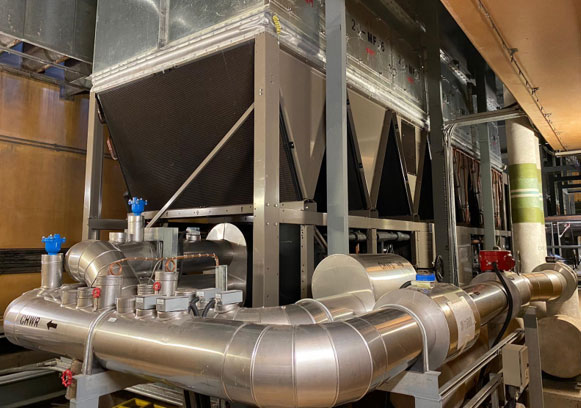 North Point Station
Project Descriptions
Most of the MTR stations are underground and the stations are equipped with air-conditioning and ventilation systems.
The system provides passengers with a comfortable ride environment. The air-conditioning system is to regulate the temperature inside the station. The ventilation system introduces fresh air from outside the station to ensure air circulation inside. In the MTR network, the air-conditioning systems at some stations have been used since the station was commissioned and have not been replaced. MTR is implementing a large plan to replace 160 chiller units (about half of total quantity). The Corporation will adopt new environmental friendly units to increase energy efficiency.The new chillers after the replacement works will enable electricity energy saving by 20% to 30%.
As of November 2020, replacement of ninety-two chillers in eighteen stations and four depots has been successfully completed. The project is now targeted to complete in Q1 2023 which is earlier than the original program by about one year.
The eighteen stations are Lo Wu, Tai Wo, Sha Tin, Mong Kok East, Kowloon Tong, Sheung Wan, Causeway Bay, North Point, Sai Wan Ho, Tung Chung, Choi Hung, Cheung Sha Wan, Lai King, Quarry Bay, Wan Chai, Tai Po, Olympic and Yau Tong while the four depots are Kowloon Bay Depot, Tsuen Wan Depot, Ho Tung Lau Depot and Siu Ho Wan Depot.