-
Network Improvements
Station Improvement Projects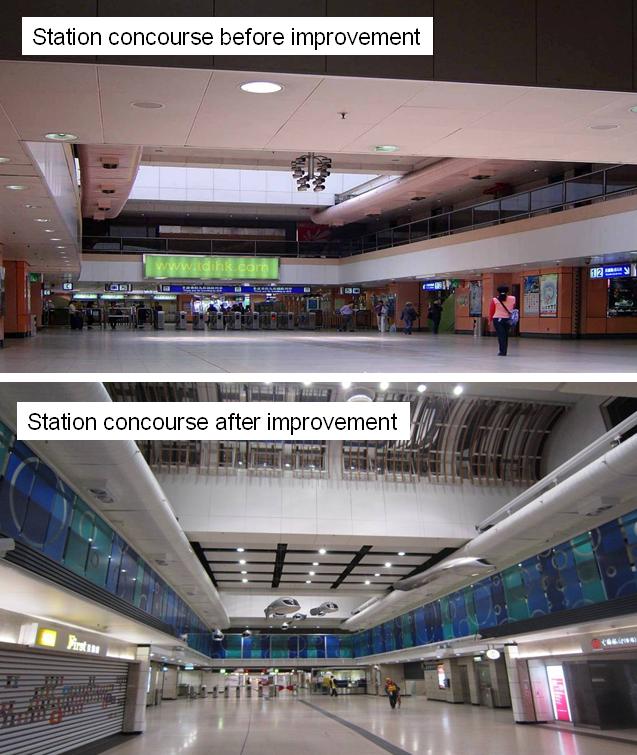 Station concourse of Mongkok East Station before and after improvement.
Click here to enlarge.
Project Description
To provide a modern and tranquil travelling environment with a touch of nature for the enjoyment of passengers, the Corporation introduced a new architectural theme - "In Touch with Nature" - to guide major station improvement works for East Rail Line.
Following the completion of major renovation works at Tai Po Market, Mongkok East and Shatin Station, another three East Rail Line stations, namely Fanling, Sheung Shui and Fotan, are undergoing renovations to provide a refreshing and enhanced station image. The refurbishment would also create a wide variety of facilities in stations and hence provide better services to passengers & customers.
Besides the abovementioned major station renovation works for East Rail Line, the Corporation continues to improve the facilities of other stations to make travelling on MTR more comfortable and pleasant. These improvement works include Escalator Refurbishment, New Customer Service Centres and Additional Platform Seats.